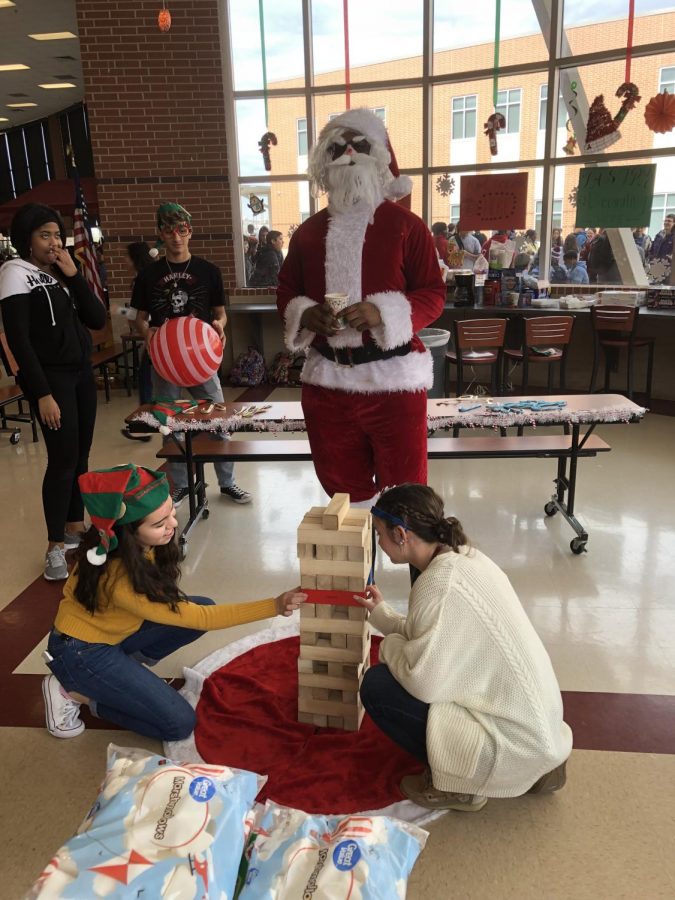 Provided by Ms. Desaree Machuca.
To spread some Christmas cheer, the 2018-2019 class officers decorated the cafeteria to start a fundraiser for the senior class.

To join in, you can either "elf" someone or even elf yourself. By elfing someone, that person can go in the cafeteria and experience all the fun activities the class officers planned such as decorating cookies, making hot cocoa, creating unique ornaments and plenty more for only $5.
That person can then come back every day for the rest of the week to do it again.
"The students involved really get to feel a sense of belonging with each other with games and tasty treats," junior Clarissa Totah said.
Students can also get a picture with Santa for $1. Every day, there will be a different Santa and even more creative things to decorate
"This is a really fun event that I'm looking forward to [for the] rest of the week," junior Madi Pron said. "I think so far my favorite part is being able to have fun with my friends and decorate the cookies."
To get the week started, senior Demarvin Leal dressed up as Santa.
"He is always so jolly and happy," junior class sponsor Mrs. Machuca said. "For example, at the games, he always high fives the younger kids that are around and is really responsive when people talk to him. We felt like he would be a good, fun Judson representative for our student Santa."
The class officers are going to continue this fundraiser for the rest of the week, and hope students join in and participate to help fundraise for the senior class.