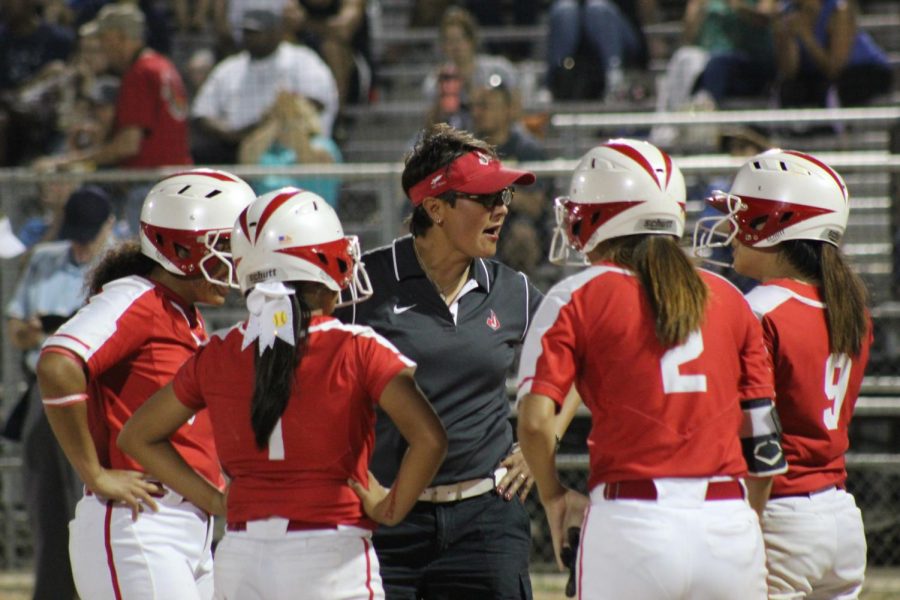 Marisa Allen
This year, Coach Theresa Urbanovsky and Mr. Glenn Howard were selected as Spirit of Judson winners. This event recognizes some of the district's top employees from each campus. It honors the hard work and consistency that is the goal and example for all employees.
Urbanovsky has been at Judson for 18 years. She is the current head softball coach, cross country coach, department head for physical education, sponsor of Fellowship of Christian Athletes, and committee member of the Senior Committee and Fueling the Rocket committee.
Urbanovsky is the epitome of the teacher and coach who gives her time and hard work to not only her students but the campus and the community.
"I will continue to teach at Judson knowing I can have an impact and know this is God's plan. I am here to serve my students, athletes. teachers, and community," Urbanovsky said.
Her journey started at Judson after being hired by the legendary Coach Frank Arnold and Coach Tanner.
"Judson found me when I left coaching at the collegiate level," Urbanovsky said. "Once I came to Judson, I fell in love with the community atmosphere and what the school was all about.  Coach Arnold and Coach Tanner hired me, and Coach Rackley was in his first year as the head football coach. All of these coaches shared with me what this community was all about and I was able to be a part of  'Rocket Pride.' It reminded me of the small community of my hometown of La Grange. The support was evident from day one and has just grown since I have been here."
A teacher of astronomy, Howard started at Judson in 1994 at the original grey campus, which is now Judson Middle School.
There is something special about Judson High School that keeps many teachers here for years, decades, and in this case, even generations.

"I'm on my second generation of students here. A couple of years ago, I had a parent (whose child I had in class) show up at parent night that was a former student of mine from early on here," Howard said. "The contacts with the students keeps me young at heart and helps keep my mind sharp."
As veteran teachers, both give amazing advice on how to succeed in education, especially towards their younger selves.
"Don't sweat the small stuff as most stuff isn't that important in the big scheme of things," Howard said. "Also be flexible, as things constantly change around here and you need to be able to adapt and change on the fly."
Urbanovsky echos not sweating the small stuff, as well as building relationships with students and peers.
"I would tell myself to come prepared and ready every day.  Don't allow yourself to be distracted by things you don't have control of, control what you have control of, meet new people, build relationships with every person you can, get outside your comfort, love all people, make sure your intentions are set on what is important, get your heart right, surround yourself with people who will make you better, and just be the best YOU," Urbanovsky said.
Both will be honored tonight at the Performing Arts Center.