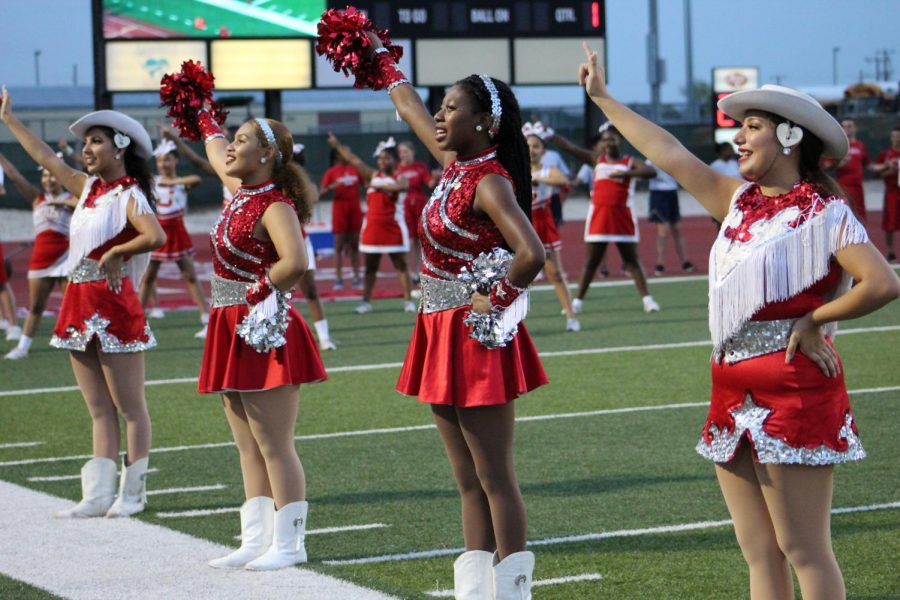 Chloe Guerin
Judson High School is the only school in the state that has two varsity dance teams. For years, talks have been had on how to have the dance teams more competitive with other teams in Texas. 
This year, dance directors Ms. Lauren McCarthy and Ms. Sarah Howe have decided to make the necessary changes to combine the two varsity dance teams into one and have a legitimate junior varsity team.
The change means that there will be no more Galaxies and Starlites. The teams will be combined into one varsity team called the Diamonds after the Diamond J, one junior varsity team called the Rubies because of the school's strong connection with the color red, and the pep squad will be called the Dazzlers.
"In order to be more competitive, we need to evolve. If we do not adapt and evolve, we will become irrelevant," Howe said.
The department has two teams that do two completely different types of dancing.  If they are combined into one, the team can do all the necessary dance skills in order to be competitive.
"We will also be stronger together when we combine the two teams," McCarthy said. "Some kids leaving the program in the past haven't had the foundation they need because they only use specific skills. Now, when they take a college level dance class, they will be ready with all the dance skills needed. We have a young lady who wants to try out for a college team, but she is a Starlite. She doesn't have the skills of Galaxies."
As of now, the uniforms will not change, but the practice and spirit attire will.
"We will also have the option if we want to wear the old Starlite uniform or the old Galaxie uniform," McCarthy said.
The change will not affect the team's ability to dance during football season.
"All three teams will still be able to perform," Howe said.
Once there are officer tryouts in April, those officers will be the ones who will help transition old traditions and create new traditions for the new teams.
Lastly, the new schedule had no influence on the change. However, it did affect the existence of Project Gemini, the boys hip hop team, which will come to an end.
"Unless there are a group of boys that want to make it a club, it won't be a class in the school day," Howe said. "We'll sponsor the club, but we can't fit it in the schedule."
The change will propel the dance department in new territories, with new and old traditions, in order to put them on the same playing field as other teams in the state.