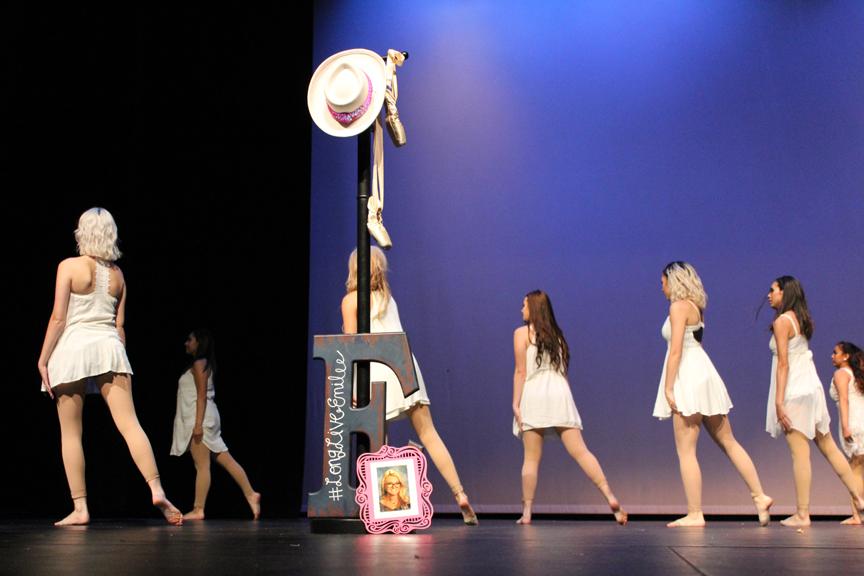 Alexis Apolinar
On May 13 2016, the Dance department showcased their students talent to their beloved community for the last time this school year. Forty two performances were given by the various dance teams and among those performances were senior solos that were dedicated to Emilee Hurst.
"I enjoyed the performances and it was a great experience as a dancer," sophomore Marisa Perusquia said. "It was a great way to end the school year."
The various performers danced from hip hop to eerie haunted music, which was a great way to give the audience chills. One of the dances included sophomore Cameron Jennings, the first disabled student in the satellite pep squad.
Other performances and solos were from the one and only Project Genesis, the campus' first male dance group. They also collaborated with a few Galaxies in a hispanic music mix dance. Ultimately, all forty two performances shined beautifully under the colorful lights as they showcased their last dance of the school year.
"It was really fun," senior Natalia Fabella said. "I've been doing this for four years and watching all the dances and knowing it's my last dance it really sad but it's a great experience,"
At the end, the dance showcase ended with a collaboration dance with all the dance teams demonstrating a tribute to their missing dancer, which made it a very emotional night for the whole audience and dancers alike.
"I thought it was a really perfect and all the girls had a lot of fun," alumni Emily Duncan said. "I loved it and I thought the memorial was perfect and I know that Emilee would love it too."