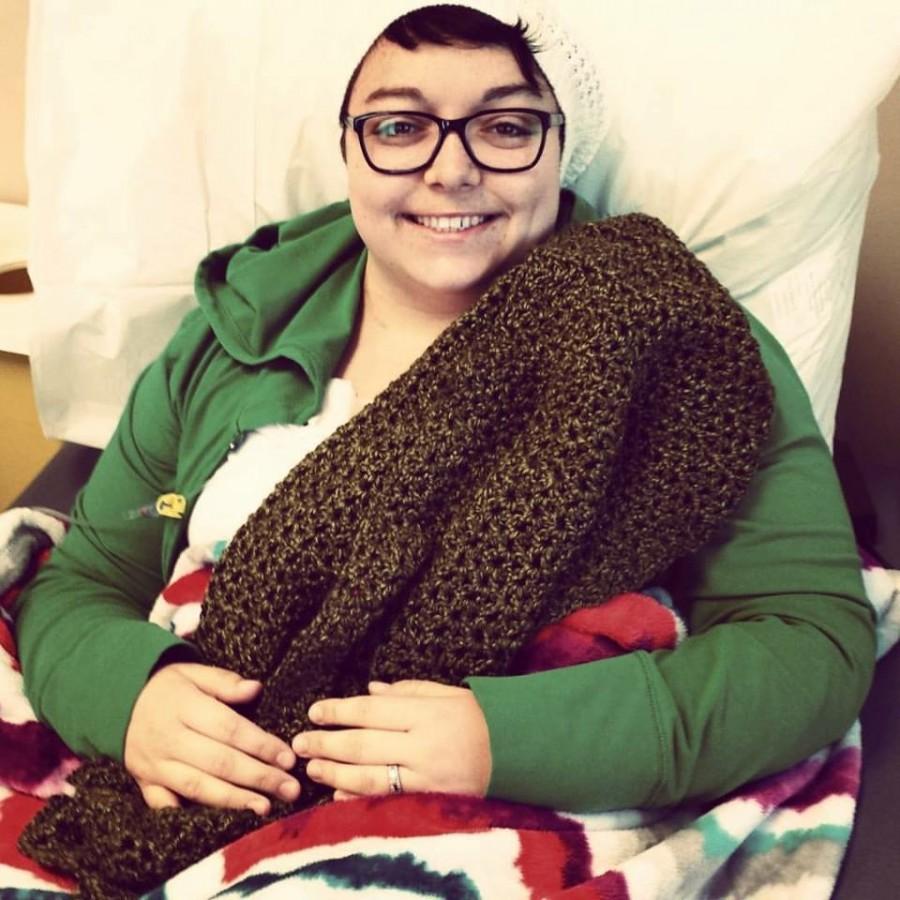 "Giving up is not an option."
With about 9,050 new cases in 2015 alone, 3,950 females and 5,100 males were diagnosed with Hodgkin's Lymphoma. The cancer is a common disease of the lymphatic system, a part in your immune system in which cells in the lymphatic system grow abnormally and may spread beyond the lymphatic system.
Sadly, English teacher and swim coach, Mrs. Elizabeth Bragg was diagnosed at the beginning of August 2015, a week before school started.
"I was not surprised, as weird as it sounds," Bragg said. "I had been having a very strong impression, about a month prior to being diagnosed, that it might be cancer."
According to Bragg, once you are diagnosed with cancer, it no longer affects just you. It affects everyone who loves and cares for you. Your life is consumed with doctor appointments, chemotherapy, CT scans, and X-rays.
"It [just] becomes your life," Bragg said.
After a while of trying to not let it affect her, it got to the point where she had to let it affect her.
"I couldn't ignore cancer anymore," Bragg said.
Having cancer has taken an unfortunate impact on her teaching English and coaching the swim team.
"I've had to take some [days] off to take care of myself. So not being able to be at school, doing what I love, has really taken a toll on me emotionally," Bragg said.
Yet, she has still showed up to teach her classes when able. She keeps reminding herself that if she takes care of herself now then she will have more time to take care of her students.
"Just because cancer has taken over my life, I refuse to let it take over my attitude about life," Bragg said.
Her ability to maintain a positive attitude and an even more enthusiastic outlook on life is partly in thanks to her friends and family.
"Every day I receive some kind of encouragement from someone in my life and it reminds me that I'm not fighting this alone," Bragg said.
Ultimately faith has made her realize that life is a journey and we all have obstacles that we must overcome.
"I believe that if I have faith and endure this trial to the best of my ability, I will overcome," Bragg concluded.