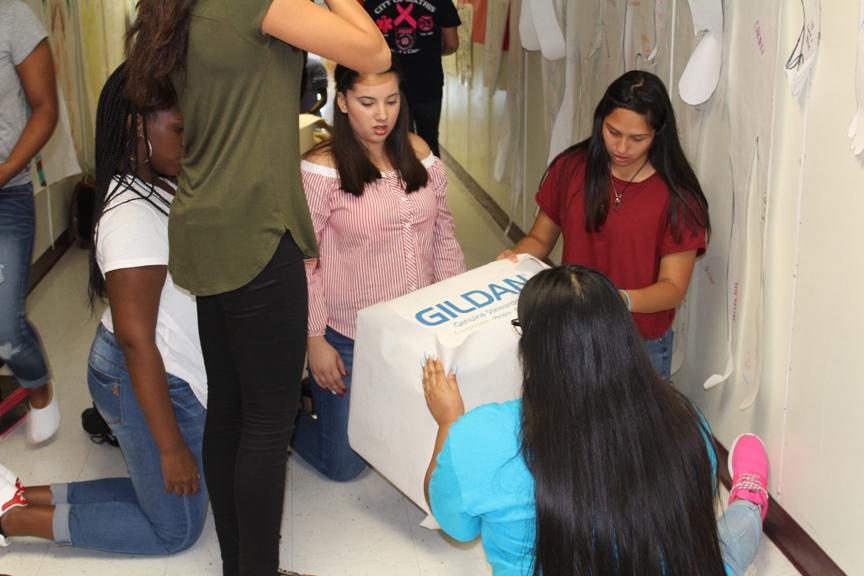 Victoria Phipps
On October 5, 2016, FCCLA created boxes that will be used to collect food donations for their first community project of the year. These boxes have been placed around the school and were brightly decorated with various designs to draw attention.
"It was originally a scavenger hunt, but with everything that is going on, we feel this is safer," FCCLA advisor Carrie Hill said.
Family, Career, and Community Leaders of America (FCCLA) is aimed to help the youth be more connected with family and the community around them. To be a member in the organization, it is required to take one of the Family and Consumer Sciences course for year. Throughout the school year, they complete community service projects. Around January, they compete in (STAR) events, their equivalent to UIL for FCCLA.
"They are all dedicated to lending a helping hand," Hill said.
With the seasons changing and the temperatures dropping, the food bank is in need of more donations.
According to the San Antonio Food Bank website, they are in need of foods like peanut butter, cereal, tuna, beans and rice.
"The food donations will help the community around us," PALS advisor Jennifer Kowalik said.
On November 15, all the donations that were collected will be taken to the San Antonio Food Bank. FCCLA will stay at the Food Bank for approximately four hours, working alongside other volunteers. They will be packing food and preparing for distribution. They will also be divided into groups to work together on labeling, packing, cleaning and breaking down boxes.
"The members will realize how much they have help people's lives," Kowalik said.
These donations not only affect San Antonio, but also branches out to areas such as Kerrville, LaSalle County, Uvalde and Seguin. There are a total of 16 counties that receive donations from the Food Bank, making a difference in peoples' lives.