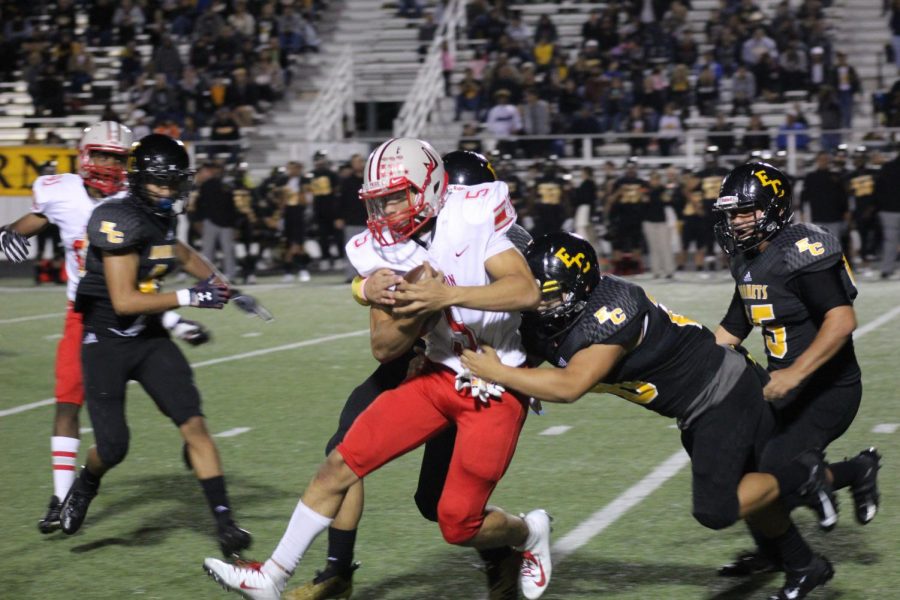 Justin Lopez
For their eight game of the season, the Judson Rockets faced the East Central Hornets on November 2, 2018, at Hornets Stadium.

On the first play of the game, senior Mike Chandler ran from the 47-yard line to the 22nd, which set up the first touchdown of the game, making the score 7-0 with Judson in the lead. After the Hornets were shut down by the Rockets defense, the Rockets started their second drive on the 49-yard line. After two back-to-back touchdown drives, Judson lead the Hornets 21-0, which ended the first quarter

The Rockets marched down the field with senior Aniyah Spencer scoring their fourth touchdown.
But after a blocked field goal, Judson lead the Hornets 27-0. After a gigantic hit from senior David Charles, the Rockets received a fumble at the 36-yard line, setting up junior Antony Shelton to score Judson's fifth touchdown and senior Rashad Wisdom for a pick six. Judson leads the Hornets 40-0. After a 57-yard run, the Hornets finally scored their first touchdown of the game, which set up the Rockets for a field goal to end the second quarter with the score being 44-7.

As the Hornets scored their second touchdown, the score was 44-14. After both teams traded blows, the Rockets lead 44-14 at the end of an uneventful third quarter.
On the first play of the fourth quarter, junior Amarea Bailey-Davis scored a touchdown, which made the score 51-14. After sophomore Donnie Moody forced a fumble, the Rockets started at the 14-yard line. That helped lead the Rockets to a 51-14 win.
The Rockets become District Champions for the first time in nine years.

The Rockets will face off against the Clemens Buffalos on October 9, 2018, at D.W Rutledge Stadium during the annual Senior Game.