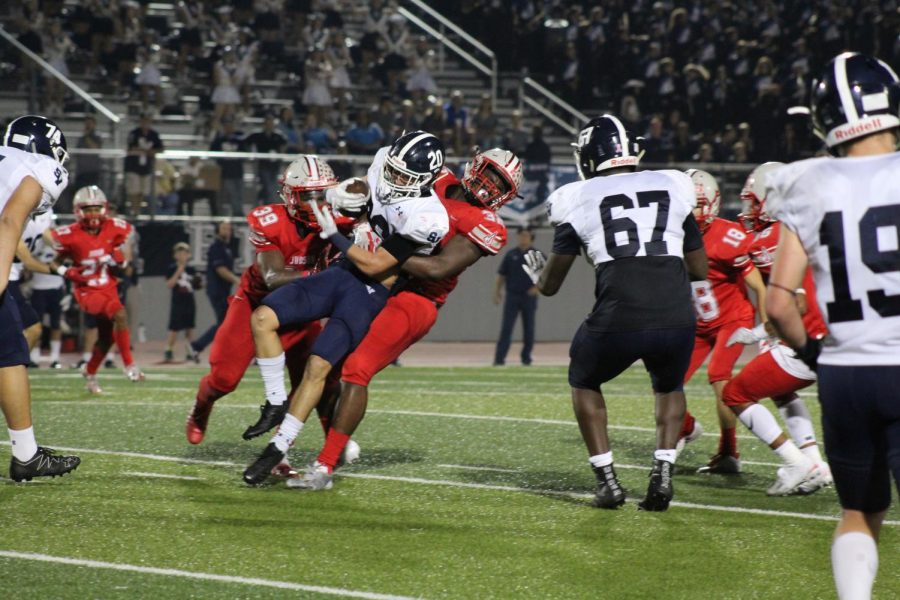 Jo Dee Flores
On Friday night, the Judson Rockets faced off against the Smithson Valley Rangers at Rutledge stadium in their final home game.
At the start of the first, Judson was active with a quick interception from cornerback Mike Washington. Running back Sincere Mccormick scored a touchdown with a 6-yard run putting us up early, 7-0. Yet, the Rangers, in what became a theme for the rest of the night, scored soon after with a 5-yard run by quarterback Levi Williams. It was back and forth all game.
The Rangers then recovered a Rocket fumble and scored again in the first with a 5-yard run from wide receiver Mason Pierce, but missed the PAT. The first quarter action ended with Smithson Valley leading, 13-7.
In the second, Rockets started off the quarter with a 60-yard touchdown connection between quarterback Amarea Bailey-Davis to wide receiver Joseph Hudson. Wide receiver Marcus Harmon then recovered the Ranger fumble, and kicker Shane King pushed the Rockets up, 17-13 with a 36-yard field goal kick. The Rangers responded offensively and scored with a 4-yard touchdown run by running back Nick Akin leading 20-17. Our Rockets made the last score of the quarter with a 29-yard field goal kick by King tieing it up, 20-20.
Unlike the first and second quarters, the third was quite slow due to both teams being defensively equipped. Nonetheless, towards the end of the quarter, the Rangers still found a way to score with Williams connecting on 98-yards to Pierce leading at the end of the third, 27-20.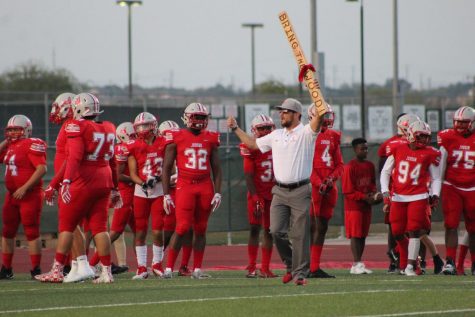 At the start of the fourth, the Rockets scored quickly with a 1-yard run from Mccormick, tying the game up, 27-27. The Rockets were razor sharp on defense with a 29-yard pick 6 from Washington, leading 34-27. The Rangers, staying calm, were able to jump right back in it with a 14-yard catch and run between Williams and Pierce, tying it up, 34-34. Even with the Rocket fumble and Ranger turnover on downs, neither team could take advantage offensively.
For the first time this season, the Rockets were going into overtime.
In OT, the Rockets started on offense, scoring with a 27-yard field goal made by King, now leading us 37-34. Sadly, it wasn't enough. Rangers scored the final touchdown of the night with Rockets losing their first game, 40-37.
Despite the loss, Judson can still clinch the number one seed in District 27-6A with their last regular season game against Canyon.