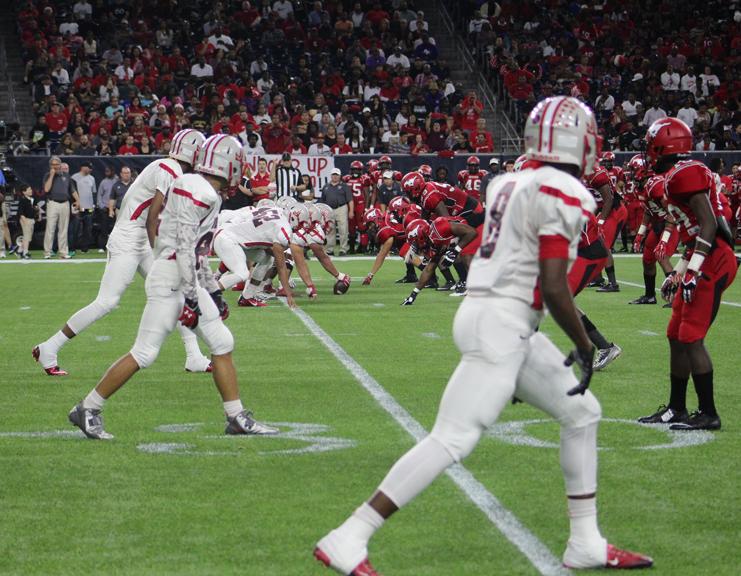 Kiela Ramos
The Judson Rockets took on Galena Park – North Shore Mustangs in the semi-finals at NRG Stadium in Houston Texas, putting they're long lived season on the line.
The Rockets came out in the first quarter without an answer to a defense that held them to 23 yards in the beginning.
In the second quarter, Alton Robinson made an attempt to set a spark for his offense recovering a fumble on the North Shore side of the 50 yard line. The favor wasn't returned as they were turned over on downs at the 28 trying to score a touchdown.
The Mustangs took advantage as safety Eric Monroe ran it in on offense for a 32-yard touchdown rush. The Rockets responded with a 58-yard reception by Dreshon Govan, keeping the game close 7-10. Following a 23-yard shovel pass in the backfield to wide receiver Tramaine Robbins, it set up a 38-yard field goal to end the half 7-13, North Shore.
During the third quarter, the Rockets were going to pick up a first down off of a fake punt, but when running back Jay Miller converted the first down, the ball was poked out at the North Shore 43 yard line. After getting the ball in their possession, the Rockets were lifted from their own six yard line following a pass interference call, placing them at their 21 yard line. When safety Dominique Ramsey stepped into the offensive realm, he caught a 46-yard pass from Julon Williams, setting up the 15-yard rush by running back Mi'Kel Jackson, giving them a one point lead.
In the fourth quarter, the Mustangs kicked a 30-yard field goal to hold a two point lead 14-16. Later on, Williams stepped up in the pocket as the ball was punched from his hands. When they recovered it at the Judson two-yard line, the Mustangs running back, Carl Guillory, took it in for the score, making it Judson 14, North Shore 23.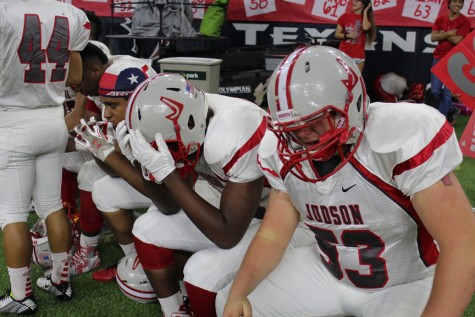 The game was still in reach as wide receiver, Greg Craddock, made the 43-yard reception setting up a conservative 19-yard field goal. With no choice but to attempt the onside kick, the ball bounced off the first North shore player's hands but into another Mustang's hands, essentially ending the game.
The season came to an unexpected end with a 17-23 loss in the semis for the third consecutive year. The Rockets have much to be proud of after a 13-2 record on the season. This is a memory to add on to the players' young careers whether they'd be seniors onto college or ones with another year or two left in high school.