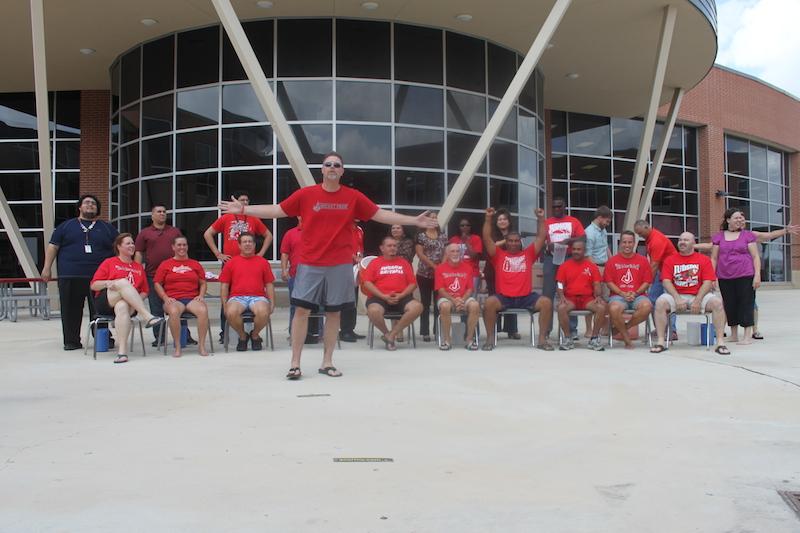 Mr. Cabrera
ALS, also known as Lou Gehrig's disease, is a progressive neurodegenerative disease that causes ones muscles to become weak and nonfunctional. The disease is non-transmittable, but scientists have found that our genetic code may be the source of this disease.
To help find a cure for this disease, people have begun to donate money by doing the ALS Ice Bucket Challenge. Someone pours ice water over their head (to stimulate the disease's affects) and proceeds to nominate other people to do this. You can either do the challenge, or donate, or do both. Students who attend Judson have also completed this challenge.
Although the challenge may seem a bit silly, it is for a good cause and many students agree with this. "I think it's a real nice thing for everyone to be posting on the internet," Judson Middle School 8th grader Jakob Meza said.
Many famous celebrities and popular YouTubers have done this challenge to raise awareness, including our very own Judson High School. Most of the administrators – with the help of some volunteers – have done the ALS Challenge and donated their $100 dollars.
In a press release on August 27th, the ALS Association stated they have raised over $94 million dollars. People who have never heard of ALS are now spreading the word about it either donating or pouring ice water over their head. Jean-Marie Charcot noted the first reports of the characteristics of ALS in 1869.
In the United States, approximately 5,000 people are diagnosed with ALS mostly between the ages of 45-65, although many are not in those age groups. In the United States, 30,000 people are victims to ALS – most will die within 3-5 years. About 10% of all known cases are hereditary. Although males are more prone to ALS, the condition has no racial or ethnic boundaries.
Many athletes have been known to contract ALS, including Lou Gehrig, a famous baseball player, who brought national and international attention to the disease, and the famous physicist Stephen Hawking.