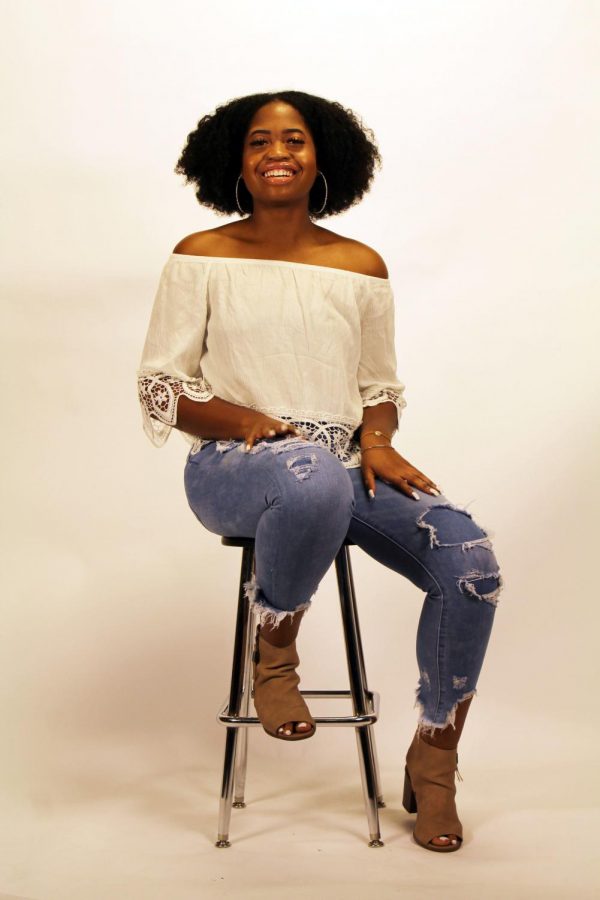 Dear High School, 
Only 78% of black students graduate from high school. Black women participate in college at a rate of 47.3%. At top tier universities, black students make up 6%. 
I was not supposed to make it this far. 
These are not simply statistics, but the reality that the black youth in America face daily. How was my journey supposed to be any different? What was I going to do to prevent from being another statistic? How was I going to defy odds?
Through support and dedication.
My mother instilled into me from the moment my feet touched the floor of how special I was. Not only did I deserve my placement in every space, but the world was my playground. Anything I wanted to do, she was there to support me and uplift me. And to this day, alongside my sister, they are the shining lights in my life. 
Not only was there support from my family, from a young age, the teachers around me saw something within me. My pre-k teacher, Mrs. Gunn, and my kindergarten teacher, Ms. Fory, would tell my mother how advanced my writing and retention were. The same sentiments were echoed by my first-grade teacher Mrs. Santos. Instead of trying to shape my learning in a specific way, she communicated to my mother to allow me to freely write and explore different aspects of learning.
I quickly learned to apply that to everything. 
I danced in ballet productions until I was 11, played in my middle school orchestra for two years, participated in sports, etc. Did not matter what I did, I always put my all into it. As I was entering high school, the same mentality applied but at an even higher level. 
I knew to be able to be considered for top universities, I would have to be even more persistent. I had to make sacrifices that other students did not necessarily make. It was not always easy. Sometimes, I questioned the work I was putting in, if I was going to truly obtain the future I had envisioned for myself. 
However, I continued to progress and develop both educationally, emotionally, and spiritually. I was growing every day and I continued to challenge myself and push beyond what society thought they had in store for me. 
Now that the dust is settled, I can truly say I have no regrets in the choices I made in high school. 
I was accepted into over 12 universities and waitlisted at the top liberal arts and Ivy League colleges. I was an A-honor-roll student all four years of high school. I was an editor for two years on the newspaper staff. I was President/Vice President of organizations such as Student Council, Class Officers, and National Honor Society.  I won four Best of Student Newspaper Online Awards. I was able to speak at conferences and represent my student body. 
I did all of this while being a young African American woman.
Now that this chapter of my life is closing, I am pleased to announce that I will be continuing my education at the University of California Berkeley, the number one public university in the nation. There, I will be studying political science in hopes of one day becoming a lawyer, Supreme Court justice, or the future president of the United States (haven't decided yet). 
To everyone who supported me, thank you. To everyone who doubted me, thank you. To those who I never met, I hope we can cross paths someday. To those who have truly impacted my life, you know who you are and I can't wait until we thrive together. 
Regardless, I want everyone to know that you shape your own future. Don't be afraid to take that extra AP class, skip a few parties, run for a student government position, or rearrange your friend groups. It may not be the easiest thing to do, but it will pay off in the long run.
Major thanks to The Fuel and my advisor Mr. Cabrera for allowing me to publish over the years. I'm forever thankful for this platform. 
—–
If there are issues with this article, report it here.