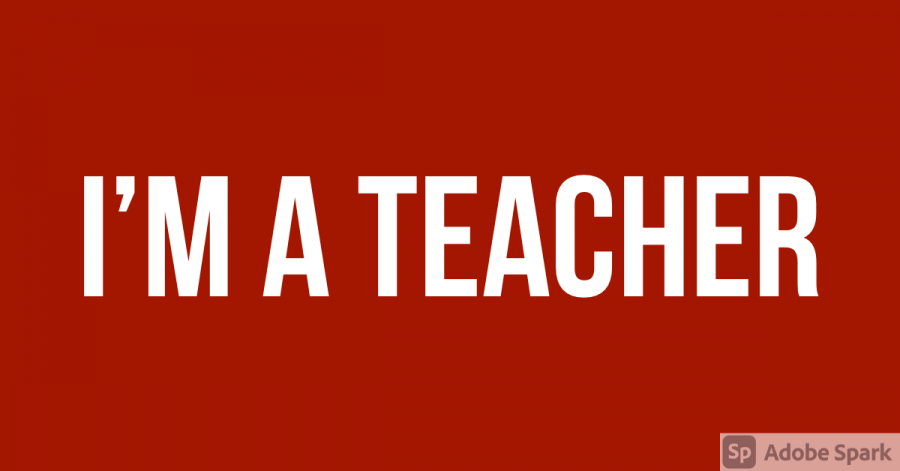 Full disclosure, I am the adviser of this award-winning student newspaper, The Fuel, and its sister organization, the nationally recognized yearbook, The Rocket.
—–
There are two main tenets my students can tell you that I drill in their heads – tell the story and do whatever it takes to get the picture.
Selfishly, I'm proud that they listen to what I say.
In the midst of news gathering, feature telling, and game recapping, like many other journalists and journalistic entities, my students express opinions. Class debates can range from who is the true Spider-Man (It's Tobey McGuire.) to The Trump Presidency. Needless to say, they have crafted brilliant editorials and columns, from the CROWN Act to being a Young Republican.
Knowing the platform we have, I constantly discuss defending their publication when publishing an editorial or column, and learning how to deal with criticism. They are great in that department, dodging keyboard warriors and adult trolls who choose to comment behind a computer screen without picking up the phone or sending an email seeking clarity.
So as I start my 10th year in the classroom tomorrow, at the beginning of what may be the most unpredictable school year, I've been moved to once again set an example for them, utilize our platform and open myself up to criticism by publically defending my colleagues with words, just as my students have been taught to defend their peers.
I never wanted to be a teacher. I actually wanted to be an architect. In hindsight, I should've picked the other (since that's where the money really is). That mentally changed after walking into my high school journalism class. Don't get me wrong, I had amazing teachers in high school. But that class, there was something special happening there.
Fast forward 14 years later, what happened in that classroom changed the trajectory of my life – clearly, for the better.
Remember that one teacher? We all had that ONE teacher, that teacher that gave us that ah-ha moment, that loved us when we may not have gotten it from home, that fed us when we were hungry, that laughed and cried with us. We all had that one teacher, who not only taught us to read or write or debate or critically think or draw or compute or dance or photograph or catch or hurdle or annunciate or debate, but taught us the importance of learning.
Sadly, it seems we aren't remembering the power of that teacher. The disrespect towards the profession is seemingly widespread and it's heartbreaking to read, but even worse to read responses from colleagues who are numb from continuously being punched by a society and its people who will never fully acknowledge our worth.
The same people that would probably take a bullet for another person's child are now being asked to play Russian Roulette with a different gun seemingly every week.
Teachers are being asked to worry about the health and safety of their spouses and children, and other people's children. Campus administrations are not only being tasked to run schools during a public health crisis, but worry about hundreds of their teachers and possibly thousands of students, on top of their families. And superintendents, God bless their souls, are doing the unthinkable – running a highly complicated machine of constantly moving parts in an unpredictable school year.
Oh, and teach.
It's an unthinkable, exhausting, heavy weight. Add on the straight-up disrespectful commentary, from telling us to quit or asking for our paychecks, and one questions… why would someone ever want to become a teacher?!
To ensure we have an educated populous and electorate, we must have good teachers, public or otherwise. And as new teachers enter the system, good ones continue to leave for various reasons, from pay to a lack of respect.
But… right now, now is the time when we need the best teachers possible for our students.
And right now, we need your help.
Just like we collectively rallied behind doctors and nurses, we need community support to rally behind teachers and our schools.
You see, it seems like we are on a sinking ship, heading towards a nasty storm. Only a few of us are rowing, while some are just… scared. Our education leaders are yelling "row!", but… we're stuck. As a community, we need to plug those holes that are taking on water and grab an oar, and row. When he or she screams "row," you need to row with us, turning the ship towards the sunshine and rainbows.
I'm a teacher. Somehow, someway, we always make it happen, especially in the grimmest of times. It's going to take a lot of time and work. It won't be easy and we'll make mistakes along the way. Everyone is not going to be happy with the decisions that are made. But if there was a time we need support, it is now.
We need you to row with us.
Because at the end of all of this, I'm sure an amazing student journalist from Mr. Cabrera's class is going to write an article about how the admin and teachers and counselors and coaches and child nutrition workers and custodians and paraprofessionals of Judson High School, and the community we serve, survived this storm.
—–
If there are issues with this article, report it here.