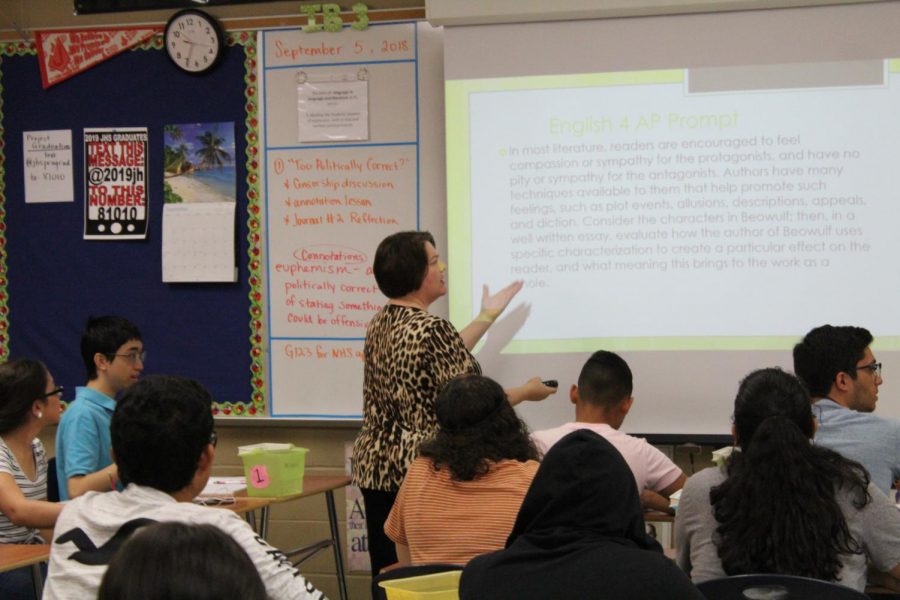 Alberto Torres
At an August 16, 2018 school board meeting, the board decided to reinstate the International Baccalaureate (IB) Program this year starting with certificate candidates of the class of 2020.
About two years ago, a motion went before the school board to let IB lapse and not continue the contract, ending with the class of 2018. However, some members of the community felt this wasn't a fair decision.
"The community completely stepped up and said, 'We want this program. We believe in it. We think it's good for our students. We think it brings value to the Judson community,'" IB Diploma Coordinator Alexis McJilton said. "And the board listened. The board heard them. The board decided, 'Okay, we will put it back in place, we will reinstate it.'"
McJilton is new to taking over the IB program and currently has thirteen certificate candidates enrolled in pursuing the diploma. This is the first time in years that the certificate program is being opened up to students interested in the IB program.
"[Certificate candidates] means that really anybody can take an IB course, just the single course, if they want to," McJilton said. "One of the reasons we opened it up is because we just wanted more kids to participate in the program. It makes things a little smoother. It helps create a better cohort of students because you have more people to lean on and depend on and get help from."
With certificates, it is the student's choice what course they want to take, which is similar to picking and choosing what AP course you want to take.
"We recommend you take something you're very confident in," McJilton said.
IB is a two-year program that begins with junior year. The ultimate test is not until senior year. If you take a certificate course, you (students) are in that course for two years.
"Ideally, we want to see sophomores and freshman next year, in cohorts of about 40 kids. So that we have about 40 kids coming up every year into the actual diploma program," McJilton said.
A plan for the future is to have kids that are interested in IB be put into pre-IB courses, something that Judson has done in the past.
"Pre-IB is just a way of grouping the kids and putting them in a class that is accelerated. While Pre-AP gears you up for the AP test, Pre-IB would gear you up for the IB test," McJilton said. "We want to have the cohort where they are working together. Hopefully, they would know each other over four years."
IB does help plan and sponsor some community service events over the school year with a student organization called JIBSO, the Judson IB Student Organization. McJilton hopes students get interested in it as they may partner up with NHS and various other clubs and organizations on campus to help boost student involvement.
"It is a supporting organization. Anybody can join JIBSO, whether you are in IB or not," said McJilton.
The reinstatement of the program shows the power of people – people spoke up and now the program, that has been proven as a success for hundreds of kids in the past, is now once again available to students this year.