Judson On Display
Hang on for a minute...we're trying to find some more stories you might like.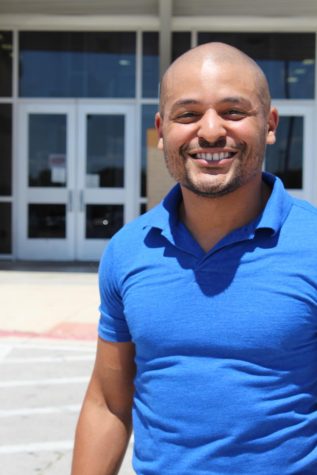 More stories from Mr. Cabrera
If you have walked down the main hall of Judson High School, look up. The journalism department has been hard at work with a new school wide project. With all the pictures that the department takes, they want to make sure that they displayed the great parts Judson has to offer.
"I had this idea, and went to Mr. Hernandez," publications adviser Pedro Cabrera said. "I showed him some examples, and he loved it. And then we just kept on going."
When the students take a great picture, Cabrera puts it in a word document. After a certain amount of pictures are accumulated, the department blows them up. The yearbook editors then put the pictures in the main hall.
The purpose of the pictures is to display the positive things Judson students are doing. Cabrera is adamant at displaying all aspects of the campus. So, if you look up, you can see pictures from football to dance, choir to HOSA, and all the clubs the campus offers.
"The students are walking down main hall, looking for pictures of themselves," Cabrera said. "It is cool to see the students looking at the great things our organizations are doing."
Even the teachers are getting some attention.
"The teachers are a major part of this campus," Cabrera said. "They need to be displayed as well. Everyone needs to be displayed."
Displaying the picture also allows visitors to see what great things are going on at Judson.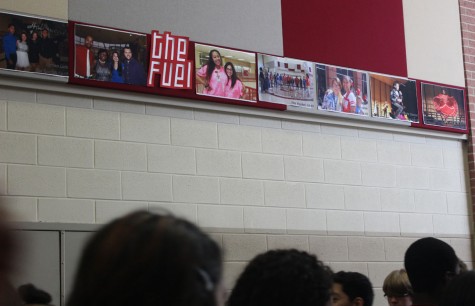 "The Fuel, and The Rocket, are essential parts of the campus. We make sure that the campus looks good through our publications," Cabrera said. "Now, we are able to make the campus look awesome to our visitors through our photography."
At the end of the year, the pictures will be on sale for any who want to buy them. Students, teachers, and clubs will be able to take this pictures home for display.
"There is something special about a picture," Cabrera said. "Just one picture can bring so many memories. We make historical documents. Our students make memories."

About the Contributor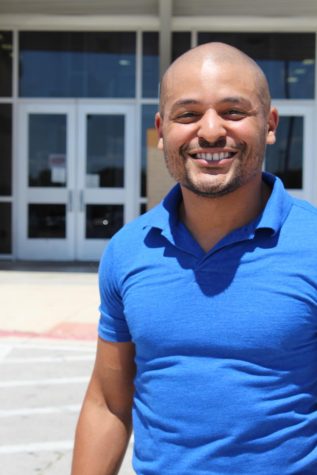 Mr. Cabrera, Adviser
Mr. Pedro Cabrera is the publications adviser for Judson High School. He not only advises The Fuel student newspaper but as well as the school yearbook, The Rocket. Born and raised on the west side of San Antonio, Cabrera is the child of two Dominican immigrants. He graduated from Oliver Wendell Holmes in 2006 and attended...