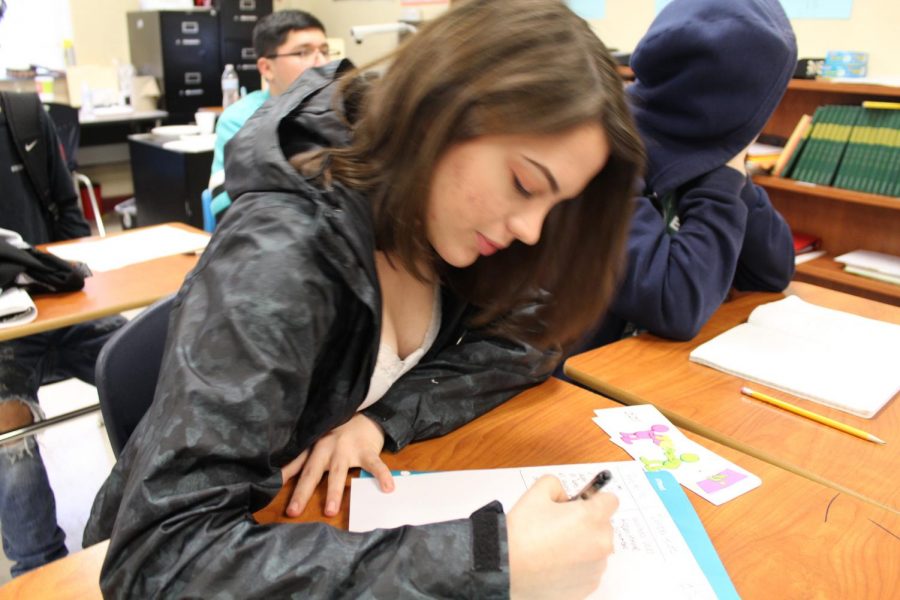 bro
When high school students' are told about the prospects of life and the endless possibilities for their future, their first thoughts generally float to college or a career. For very few, it is the military.
Whether it be for financial or educational purposes, this is a difficult decision for someone to make at any age. However, many students are afraid of the risks, which may come with their time in service. Despite these, students of every background make a commitment to the armed forces every year.
According to Military.com, 180,000 high school students choose to enlist annually rather than enter the workforce or attend college. Serving in the armed forces allows for a great opportunity in a variety of fields, ranging from engineering to healthcare. And with G.I. Bill programs, education is accessible at little to no cost. All that is required to join is the Armed Service Vocational Aptitude Battery (ASVAB) test and a passing military entrance medical exam. With Judson's JROTC program, students have greater assistance in preparation for these assessments and the recruiting process.
The San Antonio area, as of 2018, was home to approximately 250,000 veterans and 80,000 active-duty military personnel, many of whom have students that attend Judson High School. We asked five students about their decision to enlist.
Q – What made you decide to join the military rather than attend college or the workforce?
Senior Hailey Steich, Navy –  "When it comes to the Army, you get a lot of benefits. You get healthcare. You get free housing for a certain amount of years. You're secure in your job.  It's like a home. You're in band, everyone's family. You're in orchestra, everyone's family. Choir, art club, chess club. They always have your back. The military wasn't my first choice, but it certainly isn't going to be my last."
Junior Faith Horne, Air Force – "I chose the military just because it's easier to have your basic life. You have a place to live, you have a job. It's stable instead of a job where you get thrown out or you don't know if you're going to get enough hours."
Senior Braden English, Army –  "I had a sense of duty. I've always had a sense of duty since I was young. I've kinda always wanted to join or do something other than just go to school, whether it be joining the police force or security academy or something like that."
Senior Oviemo Robinson, Marines – "I decided to join the Marines [because] I saw it as a better opportunity to do what I needed to do and wanted to protect my home, the United States, and the people I love and cherish."
Senior Star Clinton, Air Force – "All my family said I couldn't do it so I really truly wanted to show them that I can do it. The job I want to be is a mechanic and that really makes them mad because they think a woman is supposed to do a woman's job and not a man's job and I want to prove to them that a woman can do anything she wants."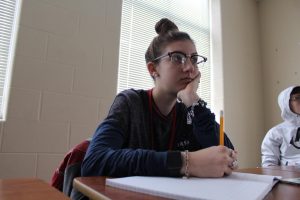 Q – Have you always known that you wanted to serve in that particular branch? What specifically drew you to it?
Horne – "Ever since I've started high school, I've known that I want to join the military. I didn't really decide on Air Force till recently – the quality of life and the proximity to a lot of people in the Air Force and just what they've told me about life there [attracted me to the branch]."
English – "No, I was planning on going into the Air Force for the first couple of years of high school. The only reason I changed was that the job I originally wanted, unfortunately, I can't do that job. So the Army, they were like, 'Alright, here's what we can offer you,'… so I took what they had to offer."
Robinson – "What drew me to the branch is how hard they worked [physically]. I wanted to challenge myself."
Clinton – "I hear stories where the Airforce treats you better and how the recruiters are treating me, telling me all the benefits, that's a go for me."
Q- Once you're serving, what are your aspirations?
Horne – "I would like to be a nurse."
English – "I want to become a Warrant Officer, they make the same money as a regular officer, but the difference is… they can fly rotary-wing aircrafts."
Robinson – "My aspiration [is] to travel, and help and meet different people, and to also work on planes."
Clinton – "I want to go back to Phoenix, Arizona, but if I can, I also want to explore."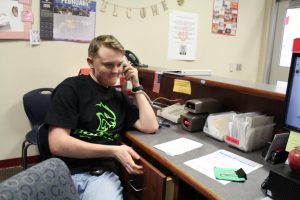 Q – Was there a person in particular that inspired or persuaded you to join?
English – "It's been me. Mostly just seeing people in uniform."
Robinson – "The person who inspired me was my older brother."
Clinton – "My mom, because I truly think she's the strongest person because of her cancer, which moved all of us forward… She wants me to do better in life than she did."
Q- What did your parents think?
Steich – "My mom was nervous, but she accepted and appreciated my decision considering all the benefits it's giving me growing up. My dad was ecstatic."
Horne – "They were really excited for me. My dad didn't like the fact that I was choosing the Air Force because he's an Army man, but they're excited for me and they really supported me."
English – "They were supportive. Most of them were. Some of them were like, 'Ew, you're going to the Army. You don't need to be wasting your life in the military. You need to go to college.' But most of my family is supportive."
Robinson –  "My parents were against me going, but I've talked to them… about it, but at the end of the [day], my parents aren't going to hold me back on something I wanna do."
Q- How have or how are you preparing yourself for what is to come?
Steich – "You definitely need to train. Physical strength is not what you need to focus on – it's mental. It's all about mental strength."
Horne – "I'm working out more so I can be fit for the military and learning what I can about basic [training], so I can be ready once I start."
English – "I can't really prepare myself at all. It's all brand new experiences."
Robinson – "I work out with [Marines] every Tuesday and Thursday after school, every Saturday morning running three miles and doing pull-ups, and lifting on my own time."
Clinton – "A lot of physical training. The AirForce is all about running. I always keep myself busy, I'm always training to be able to work in situations where it's very [tense]… I had to learn how to stay calm and act in action right there and then."
These are a select few of many Judson students who will join the approximately 2.3 million Americans serving in the military.
"You may not always like what you have and you might not always appreciate what you get," Steich said, "but you're always gonna be scared of the unknown regardless of what you're doing until you jump in and find out for yourself."
—–
If there are issues with this article, report it here.