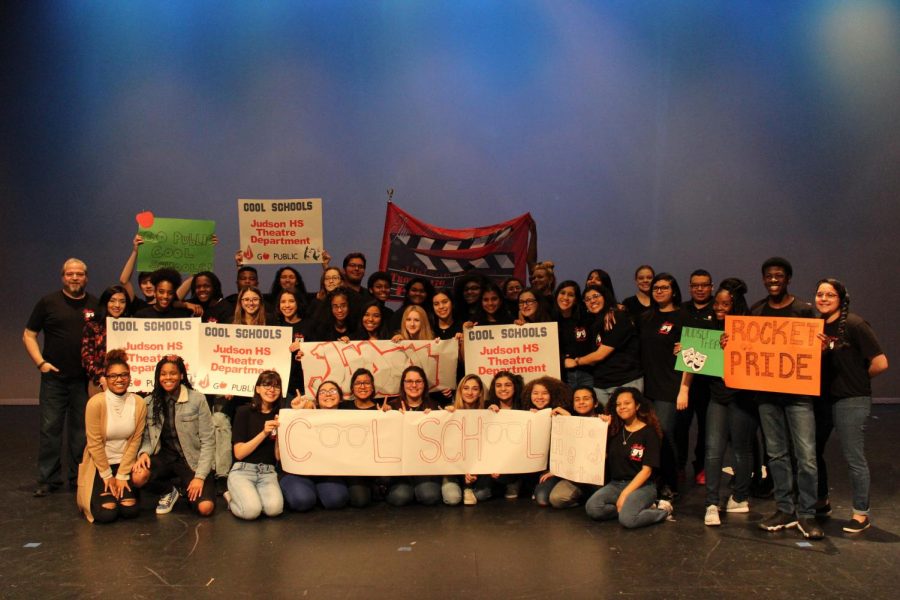 Montserrat Reyes
On Wednesday, December 12, KSAT News came to Judson High School to highlight the theater department and its students. The program was one of the school's running in KSAT's Cool Schools, along with Veterans and Metzger.
When the reporters arrived, the cast ran through several songs for the cameras, including Arabian Nights, High Adventure, and quietly practicing the finale during the interview.
"It's really great because the choreography is coming along, and the music is getting there, and I've just never had an experience like this before," freshman Leila Ahmed said.
Another aspect of the highlight was a feature on a Judson alumn.
Alumn De'Jah Allen, class of 2016, regularly helps out in the theater shows and program. While attending Judson, she was offered a full ride scholarship to Wiley College.
"I never really thought about going to college. Nobody has ever gotten a scholarship from doing speech and debate here. So, we never thought it would happen. Once it did, we were all pretty shocked," Allen said.
She won her scholarship through a state competition. Larry Bailey, the theater director, was the one who pushed her to pursue the instinct she had for acting.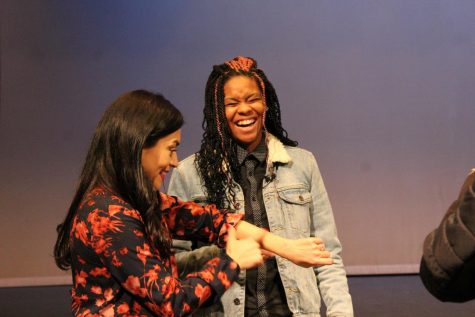 "Before theater, I was doing a lot of inappropriate things, staying in the bad crowd. One day, the old theater teacher told me to try out. I did, not [really] hoping to make it. [Then I did] and they put me in the class. That was Mr. Baliey's first year here. At first, I was [skeptical]. I didn't really want to be here. I told him that and he said to give it a month. I did and started changing my ways, who I hung around, my grades went up, my focus shifted. It really changed my life," Allen said.
Allen also has younger siblings and she wishes to give them a good example to look up to.
"I have an eleven-year-old sister and she wants to be an actor too. I have to step in the right footsteps so that she can follow in the right path," Allen said.
Throughout the event, the reporters wandered around the stage, getting footage and pictures for their own story, along with being included in the rehearsal and interviews from Allen and Bailey.
As it ended, the reporters and photographers joined the cast of Aladdin in energy exercises. They chanted and sang with the group, laughing along as the hype grew and grew.
To sign off, the entire cast lined up with Judson posters and the theater program flag. They all chanted "We're the Judson theater department and you're watching SA Live!" Overall, the entire event was exciting and entertaining and each cast member showed their Rocket Pride.