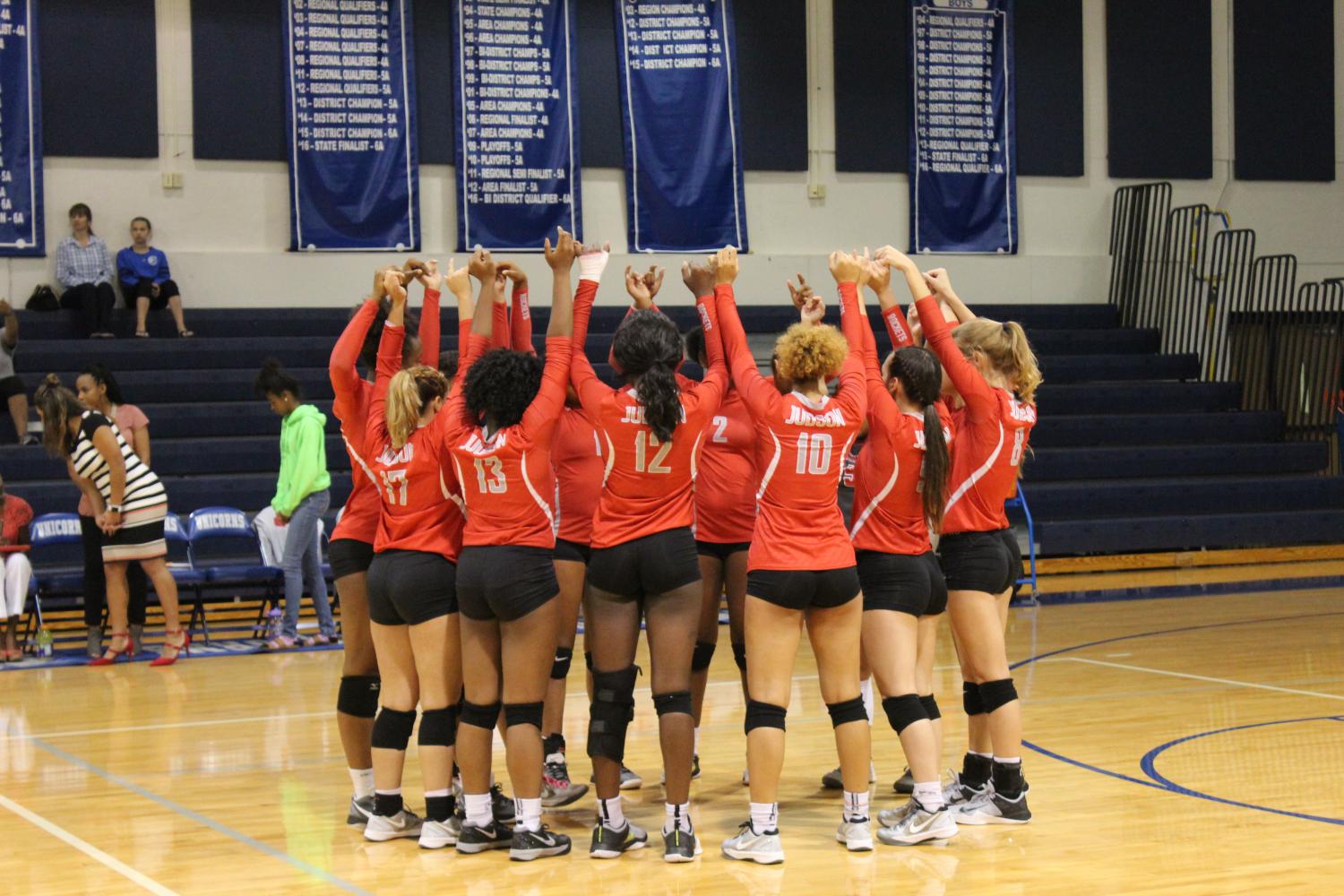 Madalynn Lambert
On Friday, September 8, 2017, the Judson varsity volleyball team played their first district game against New Braunfels High School.
After having such a huge success during pre-season, expectations were high for the Rockets.
The first set was extremely competitive. The score was back to back the entire time. The Rockets were fighting and they earned every point they got.
Rockets were getting kills left and right by senior Karizma Brooks, Kaylin Priddy, and junior Zoe Lewis. Especially great coverage and defense by senior Danielle Pavlicek, Julie Coldwater and Katelyn Lazo.
Unfortunately it wasn't enough. Rockets fell to Unicorns in the first set 22-25.
Unicorns confidence started to rise, only got higher, and it started to get to the Rockets. Although the Rockets got incredible blocks by Priddy, Brooks and junior Deidrah Paul, they lost the great coverage they had, and started to lose the communication. The set ended 25-13, Unicorns.
After the second set, Rockets were ready to take what was theirs. The Unicorns were not expecting the Rockets to fight this hard. The Rockets were not giving up. The score was back to back with kills by senior Brittani Bailey and Lewis.
The Rockets were all over the court. They would not let a ball drop. Especially with saves by Lazo, Bailey, Coldwater, and Pavlicek, the team definitely came together and started to play as a team.
"Even though we didn't come out with the win, it was one of the best games we played as a team," Coldwater said.
Proudly, Rockets fought to the finish and gave everything they got with the score 25-21, Unicorns. Unicorns won the game 3-0.