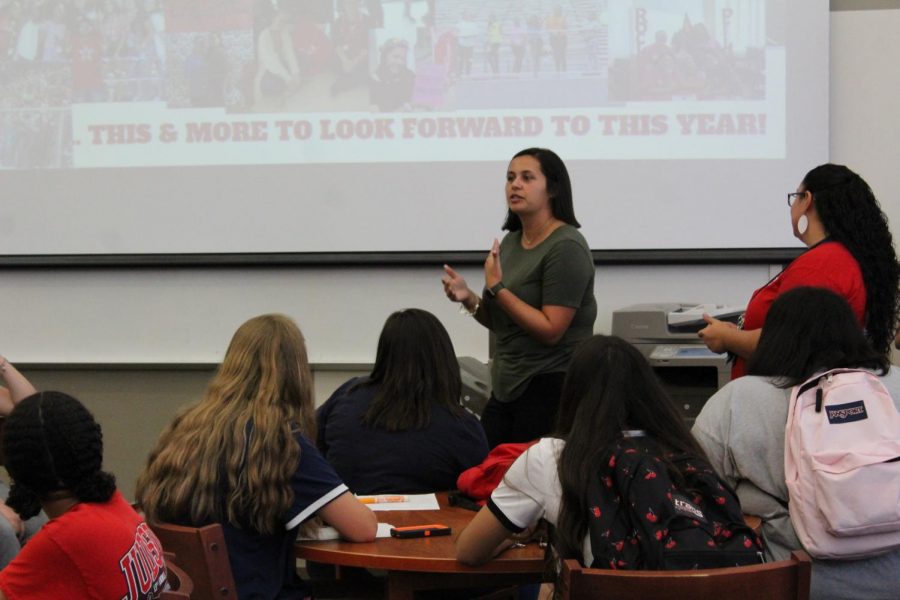 Alexandra Villanueva
Last year's announcement of new officer positions, as well as dissolving others, came with mixed reviews. Student Council and class officers merged at the end of last year and six new ninth and tenth grade positions were created. These new positions were created in order to push for more involvement from the underclassmen.
"It's always the juniors and seniors that get the most involved," class sponsor Mrs. Tina Ramirez-Tubbs said. "Mr. Hernandez is big about being involved and making connections and we felt that maybe if we pulled in some ninth and tenth-grade representatives, the underclassmen might get more involved." 
This decision came after much deliberation and thoughts, as well as input from the students.  
"We had feedback from students last year, tenth-graders especially, who said they felt like they didn't have a voice," class advisor Mrs. Deseree Machuca said. "They said 'there are representatives for everyone else but there's not for us.' And we heard their feedback."
Many of the officers felt that this was a good move for the school to make, giving the underclassmen a voice they didn't have before.
"I feel like the juniors and seniors really only focused on themselves," tenth-grade Chaplain Delegate Jaden Frias said. "I feel like having ninth and tenth-grade officers, you get to hear what the underclassmen want to say and they get to voice their opinion as well." 
The officers also feel like these positions have helped them to grow more as individuals. 
"Before I joined the Student Council, I was very shy. And now, I'm more outgoing and have a lot more confidence," tenth-grade Parliamentarian Delegate Michaela Benavides said. 
Many of them plan on continuing as officers next year, but even more, they feel like this experience will prepare them for their future careers.
"I want to work in the health care, so this is good training to be more social to others and more understanding and kind," tenth-grade Vice-President Delegate Aaliyah Roman said.  
This year is sure to be exciting with all the new changes and events and the new officers are ready to take on the challenge.