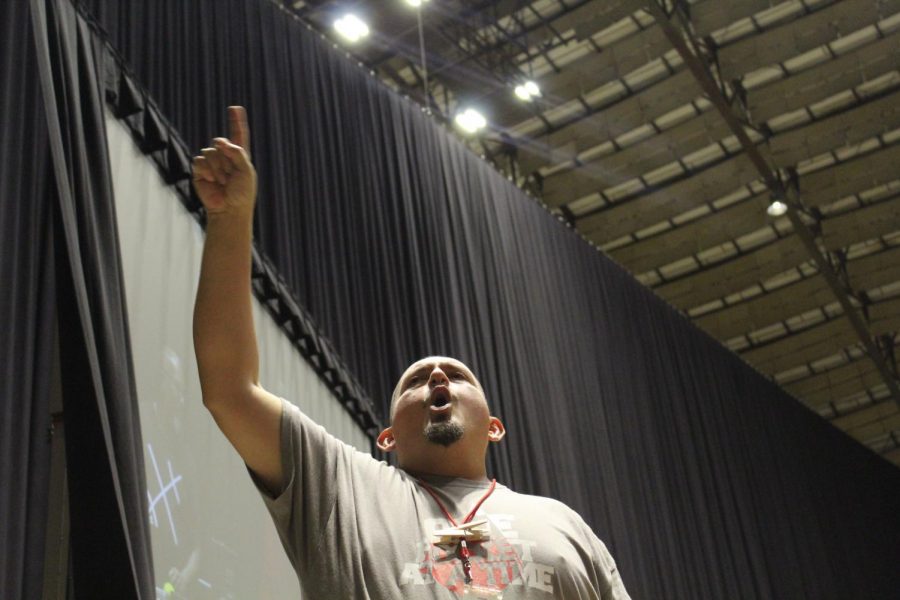 Chloe Guerin
CORRECTION: A previous version of this article indicated Hernandez was "the longest-serving school principal of the same campus in the district." The statement was incorrect. The error has been corrected.
"You know, I've worked at several different places," Principal Jesus Hernandez said. "I've worked in four different districts and seven different schools, and this is by far my most favorite and my best job that I've ever had."
With that in mind, Hernandez is one of the district's longest-serving school principals of the same campus. This year will be Hernandez's eighth year as principal.
Hernandez is determined to make sure that all students receive a good education, which motivates him to continue working as a principal.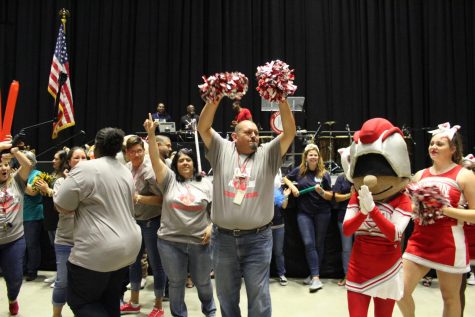 "One of my motivations is to make sure that I created an environment – not just for my own children, but for all children – where they're going to enjoy high school, they're going to get a good education, and they'll have the all-American high school experience," Hernandez said. "I wanna make sure that when they leave high school, they can look back and say, 'You know, I really enjoyed being a Judson Rocket.'"
And even though being a principal means having the highest authority, Hernandez says the opposite – he is not as important as everyone might believe.
"Part of being Judson High School principal feeds into your ego a lot. It's nice to be recognized, it's nice to – for people to think that I'm important, and honestly? I'm not important. I'm not. [There are] tens of thousands of people with principal certifications that the state of Texas says that they can do this job," Hernandez said. "I'm blessed, I'm humbled, and I'm honored that the community has selected me to be that guy for the school. I always say that I'm not important – 'cause I'm not; what I do is important, my job is important, but Jesus Hernandez – he's just another guy."
Outside of being a principal, Hernandez is a father of three and a husband of 20 years. His wife also works for the district and is also one of his best distractions, Hernandez said.
"We've built a great family together, so a lot of the times we're not here working, I'm spending with them. I'm a dad, and I do the whole, you know, go cheer on my son at the football games, go cheer for my daughter at the volleyball games, and support my daughter that's in college as well. So, outside the school, I'm just a regular dad and husband," Hernandez said.
Working as a principal has definitely affected the way Hernandez views the staff and the students. Hernandez points out that being a principal is more than just being a principal, but also about leadership.
"I think [that] the one focus of mine is to make sure that I am the right leader for the people that are following me. That entails a lot of stuff," Hernandez said. "One of the things that I'm trying to be better at is really knowing the people that are on my campus and making sure that I become what they need in order for them to be better."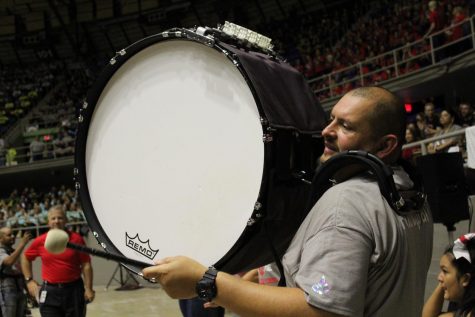 In regard to the future of Judson High School, Hernandez hopes for the school to one day be one of the best schools in the state of Texas and is working toward that goal.
"I wanna make sure that we are a premiere high school in San Antonio and in the state of Texas. You know, we did suffer a little bit in our accountability this year due to a lot of factors. We're definitely gonna take into consideration this year and remedy that situation. So, I foresee the future of Judson High School as being one of the best schools in the state of Texas," Hernandez said.
Starting from the 2011-2012 school year, Hernandez's original plan had been to only stay at Judson High School for seven years. With his seven years ending last year, it seems he may have a different plan in mind.
"When I first got here, I told the staff that my plan was to stay here seven years," Hernandez said. "[…] But God wanted me to stay here another year, and so I'm just following the path that is led before me. So if God wants me to stay another eight, that's what I'll do."