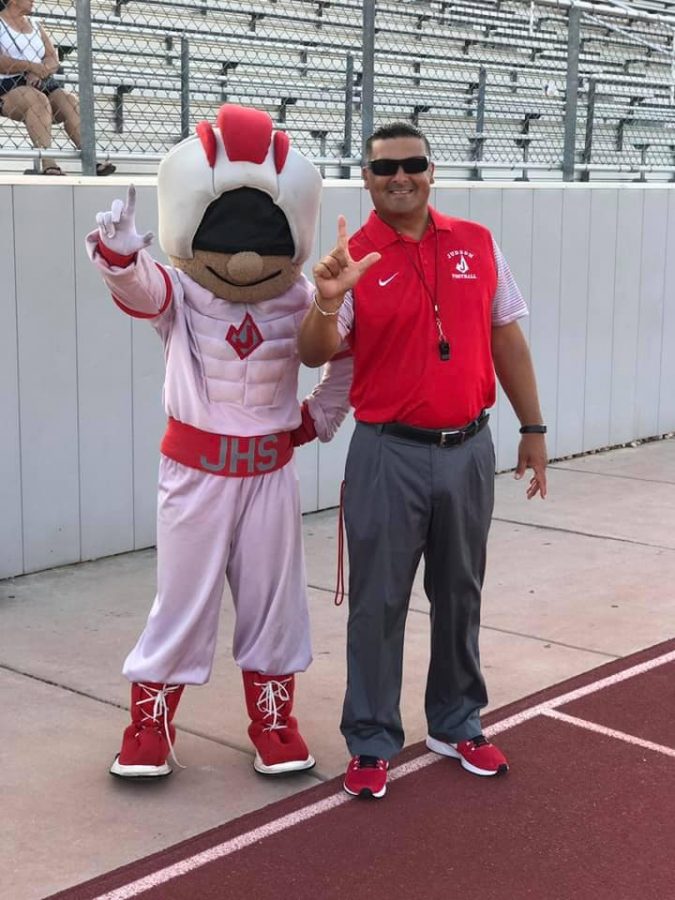 On Friday, April 10, 2020, surrounded by his loved ones, former football coach John Torres passed away due to complications from Lupus.
According to the Lupus Foundation of America, it is a chronic (long-term) disease that can cause inflammation and pain in any part of your body. It's an autoimmune disease, which means that your immune system — the body system that usually fights infections — attacks healthy tissue instead.
"On behalf of the Torres family, we thank everyone who's been a part of Johnny's life and for the continued support and prayers. Early this morning, he joined his dad in heaven and has been reborn," the family posted on his Facebook profile.
Torres was a graduate of Central Catholic High School, class of 1988, a private school in San Antonio with a reputation of strong alumni ties. He studied at the University of Texas at San Antonio where he received his Bachelor's degree, and Texas A&M University – Kingsville where he received his Master's. He went to work for Central Catholic, where he won a state championship, Southside High School, South San High School, and Wood Middle School. He eventually became a Judson Rocket in 2014.
"Thankful for our friendship and time together. May you Rest In Peace, my friend. Go rejoice and celebrate with God. I'll see you again in time. Love you JT. My sincere condolences and prayers for all who knew him and especially his family," coach Mark Sauceda said in his Facebook post.
He gave Kevin Rogers his first coaching opportunity and pushed him to pursue his wife.
"The first head coach to give me an opportunity out of college has passed away today. He taught me a lot of what to do/not to do in the profession, promoted me to my first defensive coordinator position, challenged me to pursue Faith, and continued to be a friend over the years. I still have great friendships from that South San staff," Rogers said.
Many current coaches, including current head football coach Rodney Williams, had very close friendships with Torres.
"JT made every situation, whether good or bad, a positive because he was able to bring laughter to everyone.  Even when he wasn't feeling good himself he had a way of making sure everyone else day was brightened. Just a good person to be around and that's what I'll always remember," Williams said.
Torres retired from Judson ISD and education in 2019. May he Rest in Peace.
—–
If there are issues with this article, report it here.