Mr. Osborne hopes personal loss will help students
Hang on for a minute...we're trying to find some more stories you might like.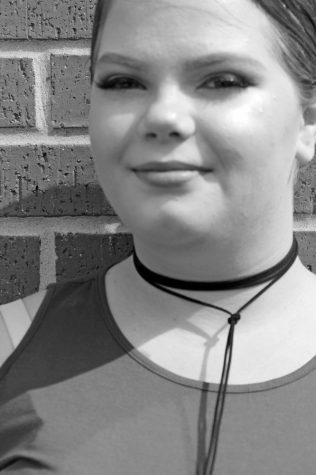 More stories from Sierra Koberstein
I'll just try it once.
I just do it sometimes when I'm stressed.
Just once more.
Another one won't hurt.
I can stop if I wanted to. I just don't want to yet.
I don't do it the way other addicts do, so it's not so bad.
Nothing bad will happen because I'm not really addicted.
These are thing that addicts say to justify their addiction.
"In 2013, 8,257 people died of heroin overdose in America. Had my best friend made a better decision on October 16, 2013, that number would be one less," math teacher Gregory Osborne said. "His addiction reached its inevitable conclusion after only four years of drug use. It's a dead end road. He was 34 years old."
In those four years, Osborne's friend said the same thing to justify his actions before passing away due to overdose. This soon helped to inspire his passion for reaching out to students who think there is no way out.
"When I turned 34, I decided to become a teacher. Still in grief, I was horrified [at the things I heard my students say]. My imagination took me hostage. It played and replayed various scenarios of how I would learn the news of one of my student's [drug] overdose." Osborne said.
After this incident, Osborne decided to do something about it, but he needed a game plan, something to get the students to realize what they may be getting into.
"My reasoning to start reaching out was simple. I had to tell my students how drugs had stolen a friend who impacted me when I was their age. I tell my students who my friend was and how drugs snuffed his life out before it was halfway over," Osborne said.
Soon Osborne realized students probably don't know that they have an addiction. They are tricking themselves with the same excuses.
"If you've ever though, 'I know I do drugs but I am not an addict because I don't [insert line you won't cross],' then you need to rethink your life," Osborn said. "My friend told me the exact same thing four months before he died. He justified his behavior by not crossing some line imaginary boundary of substance abuse, as though it would protect him."
Once a problem is established and students come forward, that's when things get emotional.
"Coming to anyone and admitting you have made mistakes is difficult no matter what [the mistake is]. Yes, your mother will probably cry, but how will that compare to how she will cry at your funeral? The shock and sadness your loved ones feel will only last a moment, then they will be your advocate. When you come tell us, no one will judge you, [or] send you to jail. Everyone at Judson will support you." Osborne said.
The counseling department encourages students to come forward about their addiction.
"If you tell me you are ready to get off drugs, you will get my immediate and undivided attention. I'll take you to a counselor at Judson and we will begin supporting you as you battle your addiction," Osborne said.
Help is available. You just need to ask.
Everyday Osborne deals with the loss of his best friend and regrets not helping.
"I wish my reasoning was altruistic rather than guilt-driven, that my motivation was more Superman and less Spider-Man, but it is what it is. Tragedies in our own lives have the power to fundamentally change us. It is our job to do our best to control that change. Reaching out to students walking that dead end road is how I chose to turn a tragic loss into something positive," Osborne said