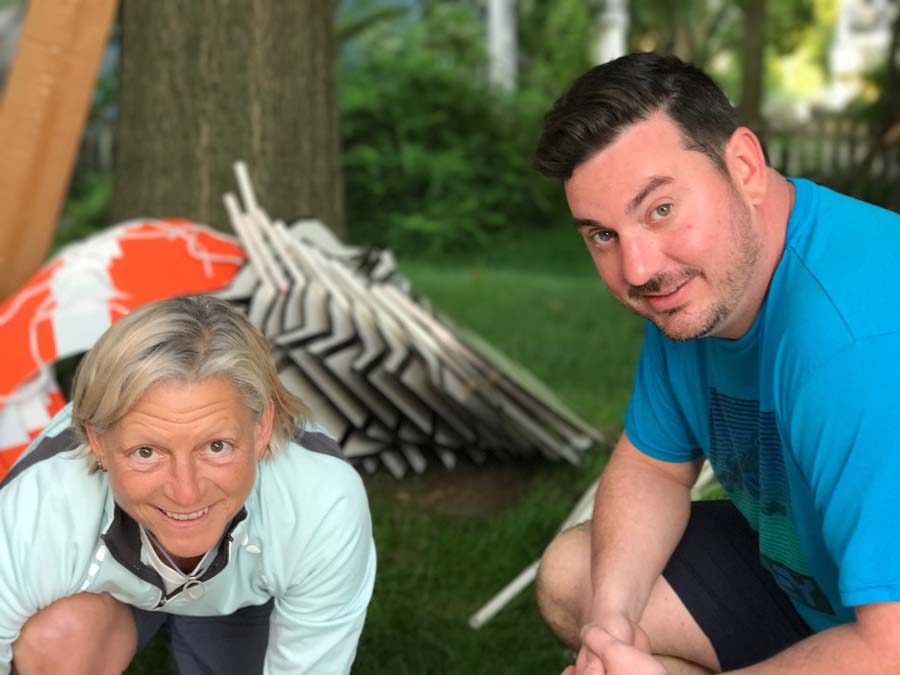 Travis James Mitchell unexpectedly passed away on Friday, January 18, 2019, in Boston, Massachusetts. He was laid to rest on Wednesday, January 23, 2019.
Alongside longtime cheer coach Ms. Carrie Hill, Mitchell stepped up to be the first Rocket Man in the history of the school.
"We decided that we needed a mascot," Hill said. "A Rocket just didn't look good, so we decided to create Rocket Man."
Hill, alongside Mitchell, Ms. Penny Turvey, the principal, and the athletic director, keep the entire plan under wraps in order to surprise the community. They devised an elaborate plan – hover over the field in a helicopter during the football game against MacArthur in order to introduce the new mascot.
"We played Salt-N-Pepper 'WhattaMan' and Travis popped out from the helicopter," Hill said. "The crowd went crazy. It was packed on both sides. That is how we introduced Rocket Man to the community."
Mitchell was perfect for the role, establishing a legacy for years to come and the community to enjoy, a legacy that continues to this day for any person that fills the shoes of Rocket Man.
"He was just one of those genuine students, funny as all get out," Hill said. "The crowd just loved him. He was so witty and funny. He was adored."
Mitchell was a vital part in the success of the cheer squad, not only helping the squad win national championships but winning multiple national championships himself as the mascot.
"He was one of a kind," Hill said.
According to his obituary, Travis married and relocated to Boston. He quickly immersed himself into Boston culture, prospered in his career, enjoyed family, as well as making many friends part of his family.
He was nominated for Boston Business Journal's 40 under 40 and became co-vice president of DotOUT, where he lead the design and construction of the DotOUT's award-winning floats for Boston Pride parade annually.
"He was Captain Confetti, every year increasing our inventory of confetti cannons for each parade. Between the decor, the music, and the confetti, people eagerly anticipated us each year. I believe Travis was like the confetti in so many of our lives. A pop of love and warmth. No matter who was introduced to Travis, he greeted them with a smile that everyone remembers and never will forget," Mark Henry said on the DotOUT's website.
Travis is survived by his spouse, his mother, and stepfather Janna and James Hawkins, by his sister Candra Ramirez (Rene) and his niece Sloane Ramirez. He is also survived by his other family and many friends.