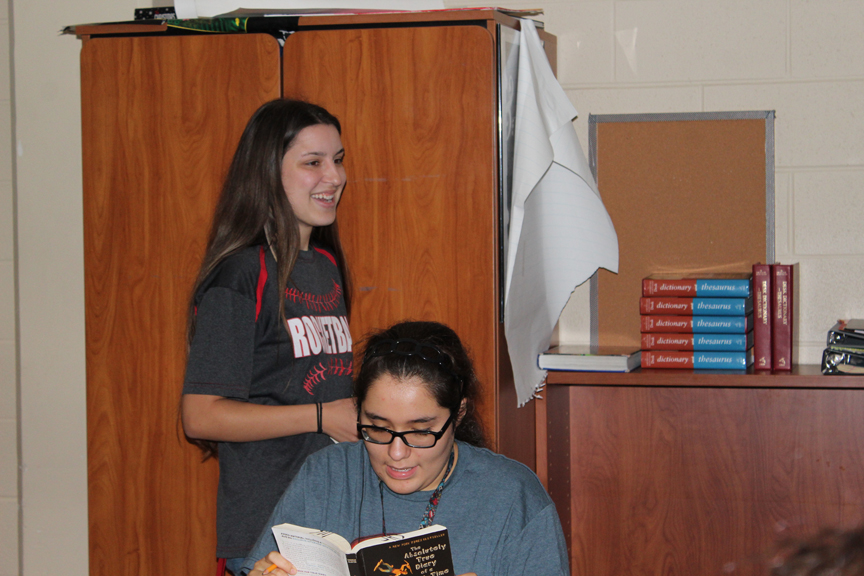 Claudia Quiroz
After this year ends, English teacher Ms. Amanda Clift will be leaving to further her education and broaden her horizons by studying Gothic literature in Scotland.
"As a teacher, I see the excitement that my students have when it comes to learning. Seeing the joy within my students has rekindled my own love for knowledge, prompting me to further my college education," Clift said. "After I receive my Masters degree, I plan to teach English abroad in Tokyo."
The city is known for its strange antics, beautiful lights and interesting people. So, it isn't surprising that Clift would want to teach there. The students that will have her have no idea what an incredible person they will have the honor of meeting and learning from.
Teaching is her calling and she does it very well.
"I can genuinely say that teaching is my dream job and it's because of [the students] that my passion stays alive. Every year, I get to teach 200 kids who make me laugh and brighten my day, which is something to truly be grateful for," Clift said.
What makes her so fun and loving is her charming way to relate to her classes. She lifts the pressure of her students and allow them to open up to her and be themselves. She motivates her students to try hard and enjoy reading.
"I love Ms. Clift because she treats her students as equals. She's just a really relateable person, so when she teaches, it makes us want to listen," junior Samuel Steinman said.
Although this is an once and a lifetime opportunity, she will be truly missed by her students, whom many will remember her as a dedicated teacher. Everyone wishes her the best, and hopes she excels in academia as she spreads her wings towards the new chapter in her life.