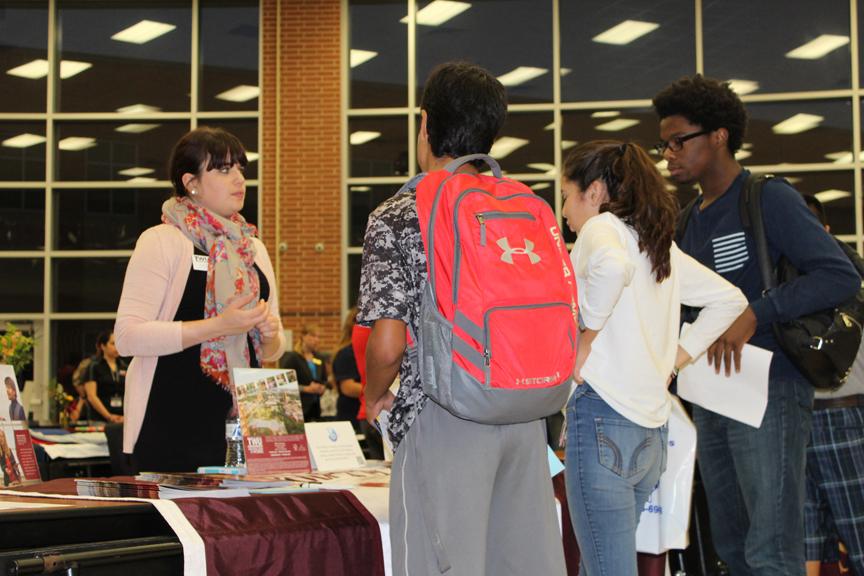 Claudia Quiroz
Students from all over the city attended Judson's College Fair on November 3, 2015. Nearly 90 colleges showed to offer information to interested students.
"It is a wonderful opportunity for students and parents to see the variety of things that each college and career offer," Kitty Hawk Middle School counselor Cara May Gloor said. Some colleges that were in attendance were the University of Texas at Austin, Texas A&M, Texas State University, Baylor University, and Sam Houston State University. It also gave colleges from out of state a chance to come and show students from Judson ISD what they have to offer.
"It was really cool because I can see a lot of colleges that I haven't heard of before and they gave me a lot of great information," junior Dillon Barden said.
The college fair let students know about scholarships and other opportunities for financial aid.
"I think a lot of these people are looking for colleges to tell them what they should be doing. I am just here to look directly at the few [colleges] that I am interested in myself," senior Aaron Chappell said.
The cafeteria was crowded with people having conversations. Many students left the fair feeling satisfied with their new found information.