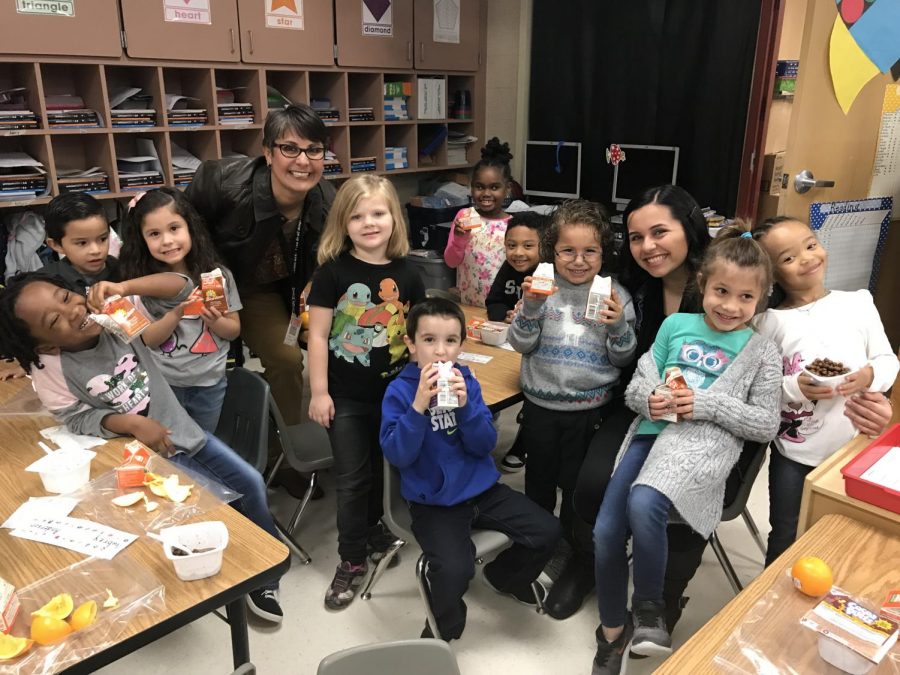 A large number of students come to school every day without a healthy breakfast. That tends to make them tired, unmotivated, and unable to learn.

Luckily, the Judson Independent School District offers free breakfast to every student before school. The question is, who actually takes advantage of it?
About two years ago, Coach Theresa Urbanovsky applied for a grant offered by Fuel Up to Play 60 and Dairy Max worth $4,000 to provide a kiosk in the school, giving kids easier access at getting breakfast in the morning.
Since then, the campus now has two kiosks that serve breakfast – one in the athletic wing and one close to the library.
To start 2019 off even stronger, Urbanovsky collaborated with Superintendent Dr. Jeanette Ball to apply again for an extensive grant, which would provide breakfast in the classroom, and promote students getting 60 minutes of physical activity for all secondary schools.  
Only a few schools piloted the grant worth $4,000, including Pascall, Escondido, Elof, Candlewood, and Converse Elementary schools, and Judson CARE Academy.
"The schools received $1,500 toward PE equipment and the remainder of $2,500 was used for implementing the breakfast in the classroom," Urbanovsky said. "Child nutrition [then] got involved and started training their employees [to prepare for the change]."
The six schools started to implement breakfast in the classroom right after Christmas break. In less than a week, the transition seemed smooth.
"We were a little hesitant at first but it has run almost seamlessly," Principal of Candlewood Elementary Andrea Johnson said. "Every morning, I try to walk [by] each classroom and I ask the kids what they think, who are [always] honest. They just talk about how much they enjoy it, to be able to sit with their peers and enjoy a good breakfast."
There was been nothing but positive effects throughout each school.
"I have noticed I have more kids in my room a lot earlier," second-grade teacher from Candlewood Kayla Beatty said. "So getting them in and settled before we start instructional time has been very helpful. It's kind of bringing us closer together in a way we didn't have before. With the breakfast in the classroom, I am able to have conversations with them without having to [tell them] to do their work."
With the change, each school has increased to almost 100% of students eating breakfast.
"With the breakfast in the classroom, she is able to get exposed to different fruits [and foods]," Vanessa Villegas said. "Before, she would never eat in the cafeteria. [Now], she [would rather] eat breakfast at school."
The overall goal is to get almost 80-85% of students to eat breakfast in each school in the district. Later in the year, JISD's Child Nutrition will re-apply for the grant with hopes that all 15 elementary schools will be able to start having breakfast in the classroom starting for the 2019-2020 school year.