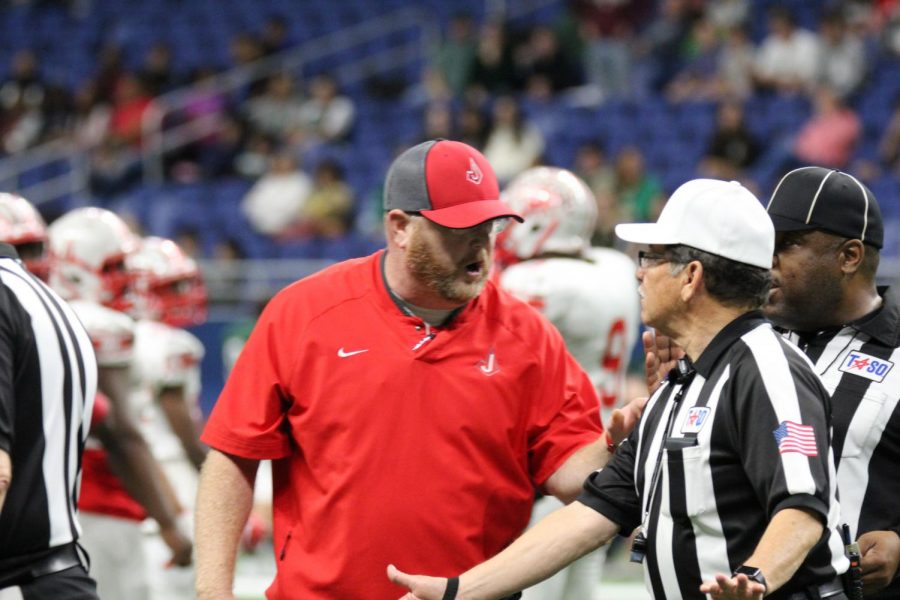 Chloe Guerin
Not wanting to look like the NFL, football officials began preparing to reschedule the infamous playoff football from December for some time in May.
The decision came after the NFL playoff game between New Orleans and the St. Louis Rams. After the no-call in that game, officials went back to look at the no-call during the game at the Alamodome.
"It seems like the officials were wrong in their call," a spokesperson said. "It just seems fair to reschedule the game, if just for bragging rights."
The date or time has not been determined. However, officials agree, if just for the fan base and tradition in both communities, student-athletes should battle it out on the football field once again.
"The students deserve it," the spokesperson said. "Both have strong communities that would love another football game."
Once the date and time are determined, The Fuel will inform the community like we usually do.
Happy April Fool's Day! This fictional, satirical story is part of The Fuel's new tradition of April Fool's Day stories. Nothing in this story is based on factual information.