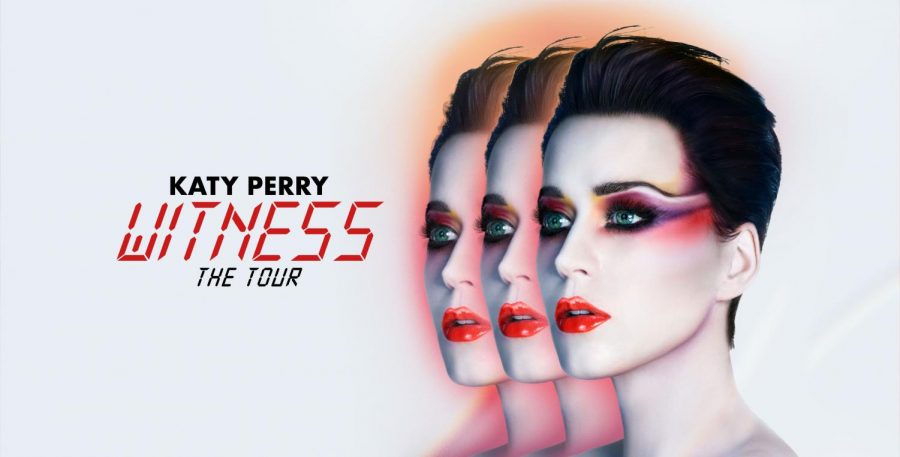 On Wednesday night, January 10, gates opened for Katy Perry fans waiting for the night's concert.
The opening act was Carly Rae Jepsen, singing new songs such as Runaway with Me, Emotion, and Boy Problems. To end her part of the concert, she sang her two most popular songs, Call Me Maybe and I Really Like You.
With the opening act over, it was Katy's turn to sing her heart out. Her fans started cheering her name, begging her to come on stage and start her performance.
When she stepped onstage, or rather rode down to stage on a shooting star, the entire arena filled with cheers and screams alike. She started the night off with Rolling Stone, bringing two large dice onstage. Her dancers wound their way around the stage and dice, climbing on and inside the props.
For her next songs, she played fan favorites including Dark Horse, Teenage Dream, Hot 'N Cold, and T.G.I.F. The crowd sang and danced along with her, with the majority of the arena on its feet and glowing, due to the thousands of pink and purple cat ears her fans had.
In the middle of California Gurls, Katy brought out an old friend most remember from her performance at the Super Bowl halftime show: Left Shark! This 'fish out of water' danced its way around the stage with Katy and stayed for most of the show.
Taking a break from her songs, Katy took the time to tell the audience about her new year's resolution.  For 2018, she wanted to be more in contact with her parents. In fact, she decided to call her parents in the middle of her concert on a six foot hot pink block phone.
After the phone call, she sang I Kissed a Girl, Wide Awake, and a song from her first record Thinking of You, with a shout out to everyone who grew up to her music.
The most touching part of the evening was when Katy gave away a wish, as she does at every concert. On stage, she invited up a 10-year-old girl named Amanda to make a wish on a shooting star. Katy got to know Amanda and even played jokes with her like fainting, as Amanda told her she wanted to be a nurse when she grew up. When Amanda made her wish, Katy asked the entire arena to wish alongside her. The entire crowd shouted out "Amanda goes to Harvard."
As a tribute to all the people who have power in themselves, Katy performed Power and Part of Me. Then, after singing Swish Swish, Katy invited yet another person on stage. She searched for a dad in the audience and asked him to come up and play a game of basketball with her. Tom, the best dad in the world aside from her own, according to Katy, tied and eventually won the game.
As her last song of the night, Katy sang Roar. The crowd sang with her and cheered as the concert came to an end. But as the lights turned off, the audience started to chant for her one more time. Appearing centerstage, Katy Perry performed Firework, with a shower of sparks and fireworks as a background.
The entire show was a hit, with excitement every single second. Katy makes every one of her fans feel appreciated even if you are sitting in the highest seats. Any concert of hers is a sight to see.