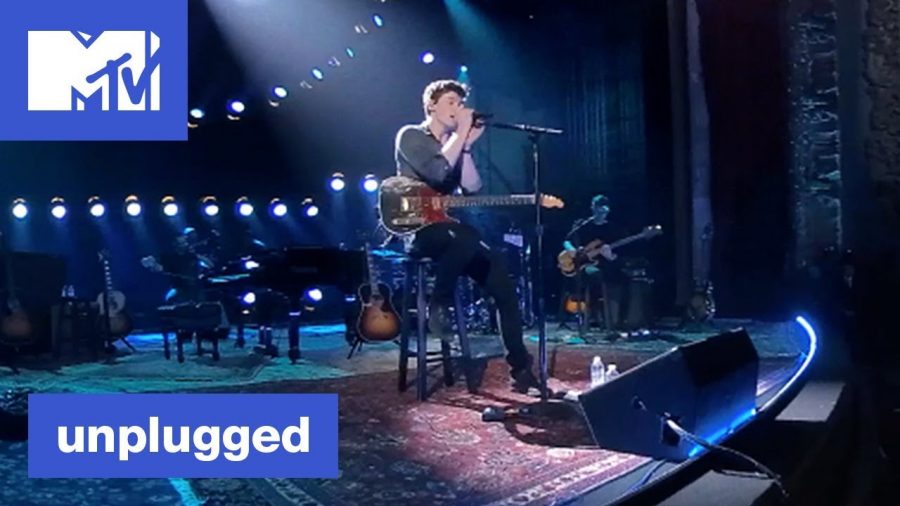 On Friday, November 3, Shawn Mendes released his third album, MTV Unplugged. Many fans were excited about the new songs that would be put out by the popular artist but, sadly, there weren't any.
MTV Unplugged is an album composed of favorite songs from previous albums, such as "Mercy", "Roses", and "Three Empty Words." The difference is, these songs were played live on Mendes' MTV Unplugged set.
The first song on the album is "Ruin," which was originally released on the album Illuminate. Because the song was played live, each instrument shines with deeper chords and more clarity than what you get in the studio.
Next up is "Stitches," his debut song on Handwritten. Instead of starting out with a guitar riff, a soft slow piano melody creates the introduction for the song. In fact, the entire song is played with piano. The tone when the song is played live is very different from the original score, but that does not make it any less enjoyable.
"Bad Reputation" is a song written for a girl who has gone through many things and has had people say stuff about her. However, the lyrics, "Trust me, I could be the one to treat you like a lady, let me see what's underneath, all I need is you," shows that someone does care and want her. The song starts out absolutely beautiful with amazing piano and chimes, all before the words begin. By the end of the song, you can feel the raw effects created by the music and lyrics. Each chord and note is clear and makes you want more and more.
The seventh song on MTV Unplugged is "Roses," a beautiful and moving love song that revolves around asking, 'Will you let it die or let it grow?' Just like "Stitches," it is played with a deep piano sound, but also includes soft acoustic guitar. The song has so much more emotion when it is played live than any other way.
Mendes chose songs from his own albums to play for all his fans. However, for his last song, he paired up his own "Treat You Better" with King of Leons "Use Somebody." The moment he sang the first note, his fans cheered and sang along. Although "Use Somebody" is not exactly a song known for its tranquility, Mendes plays it right and gives it the justice it deserves, before switching to 'Treat You Better'.
Altogether this album has a thousand more pieces of emotion in each and every song. The songs themselves, all compliment each other extremely well. No fan should be disappointed by this album, it was a magnificent hit.