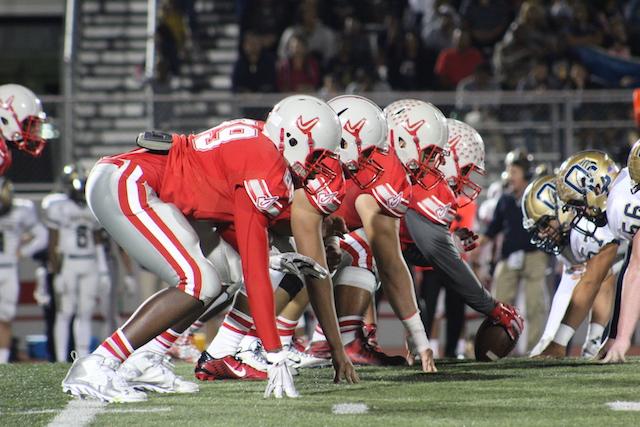 Kiela Ramos
The Judson Rockets (10-1) took on the O'Connor Panthers (8-3) at the second consecutive game at D.W. Rutledge Stadium to figure out who will play the winner of the Laredo United Longhorns (9-2) and Weslaco Panthers (9-2) in the next round.
In the first quarter, the Rockets set up the Panthers for a 25-yard touchdown from quarterback Roel Sanchez to wide receiver Johnathan Tapia with a stubby punt on the Rockets own 36-yard line. The Rockets were quick to respond with Mi'Kel Jackson on a 45-yard touchdown rush, restoring the defense's confidence. The Panthers didn't roll over, with a 20-yard scoring pass from Sanchez to wide receiver Trey Patterson. The O'Connor defense weren't ready for the 87-yard touchdown rush by Julon Williams to end the first, 14-14.
To start the second quarter battle, the Rockets started on the wrong end setting up an 11-yard touchdown pass from Sanchez to Tapia with a fumble on the 11-yard line. Judson looked to put three on the board but lost the snap at the six. They didn't seem to put up with it, recovering a fumble at their own 32 brought back to the 22 due to a penalty. They took off with a 40-yard reception by Rashad Beechum, setting up a six-yard TD rush by Williams. With 36 seconds left, Jay Miller burst through the hole for a 15-yard touchdown rush, ending the half Judson on top 28-21.
In the third quarter, the Panthers struck first with a 15-yard touchdown between the duo of Sanchez and Tapia. That would be the team's last score of the game tying it at 28.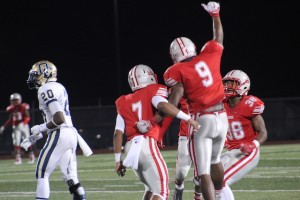 The Rocket's Joshua West took an ankle with a ten-yard screen behind the line of scrimmage for the six. Darren Thomas sacked Sanchez for a 20-yard loss, making it forth and 33. O'Connor failed to stay in the game with Sanchez being intercepted by safety Fred Gaines allowing Williams to take it in one yard from the goal line.
In the season decisive forth quarter, Sanchez was once again intercepted in his own end zone by safety Dominique Ramsey. Jackson took it for 50 yards setting up his own 11-yard touchdown rush assuring the win 56-28.
The Rockets will play Laredo United at home as they defeated Weslaco 48-14.