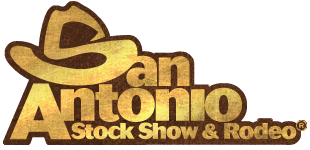 The San Antonio Stock Show & Rodeo is a nonprofit organization that runs with the support of hard working and loyal volunteers who are the heart and soul of the event. It is considered one of the largest and best rodeos in the nation, having won Large Indoor Rodeo of the Year by the Professional Rodeo Cowboys' Association numerous time.
The rodeo starts on February 12 and ends on March 1. The events that are held fall into two main categories: timed events, which include steer wrestling, team roping, tie-down roping, and barrel racing; and rough stock events, which include bareback, saddle bronc and bull riding.
The rodeo has committed over $123 million for the purpose of educating the youth of Texas. The success of the event has had a positive influence on the community by providing financial support to Texas youth and entertainment is the result of many hours of hard work by committed rodeo volunteers.
One of the most celebrated events is the carnival, which consist of many activities for all ages, live music, amazing food, deluxe shopping and family entertainment and educational areas such as the Swifty Swine Pig Races, petting zoos, Animal Adventures and much more.
"The best part of the rodeo was the Mutton Bustin," senior Asmidia Mora said, who went to the rodeo on Feb. 17.
The Mutton Bustin' event, in which aspiring cowboy and cowgirls get six seconds of glory by riding a sheep, is one of the most popular events, and provides a thrilling experience for the children.
Beside the agricultural and livestock, the event provides a plethora of concerts for the entire family. Performers included Hunter Hayes, Keith Urban, Cole Swindell, Brad Paisley, and Lee Brice.
"Seeing Cole Swindell perform was amazing, he was awesome live," said senior Briana Gonzales.
The rodeo is the place to go to have an amazing time with friends and family. It provides ample opportunities for a chance to learn about livestock and also serves as a way to have fun. If you're looking for a way to jump right into the excitement, the rodeo is a yearly event you must attend.