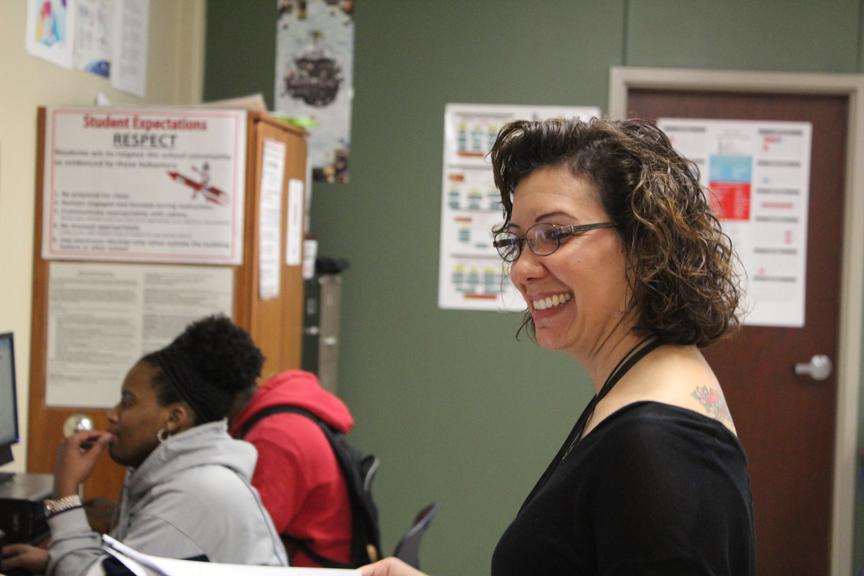 Claudia Quiroz
Perspiration leaks from her forehead.
There's a metallic taste in her mouth, the bitter taste of adrenaline. Her heart beats with a rhythm.
The blood rushes to her ears, causing her head to throb with heat and her body aches but she wills herself to continue.
She pushes her body further and further until her tired feet reach the finish line, with a sure step and she is done.
Ms. Diana Salazar is a magnificent woman and one of our career and technology teachers, who has ran many marathons throughout her years. She takes running as a passion of hers, to create inspiration in the hearts of her loved ones.
"It's about determination in reaching another personal goal," Salazar said. "I have five children, so I would like to give each of them a full marathon medal. I hope that it can be a reminder for not giving up on their goals and they will succeed in life."
Salazar has many things to be proud about. She has achieved a lot of things through her running. Medals hang and gleam in her office, a shiny reminder of what she is capable of. They are a reminder that if she pushes herself and combines mind and bodily strength, she can do as she pleases.

This year, she received a medal showing off that she has ran 1,000 miles in one year.
"I have been an active runner for at least five years now. I have done numerous 5K, 10K, 12K runs along with three half marathons and three full marathons. I have most of my medals hanging in my office," Salazar said.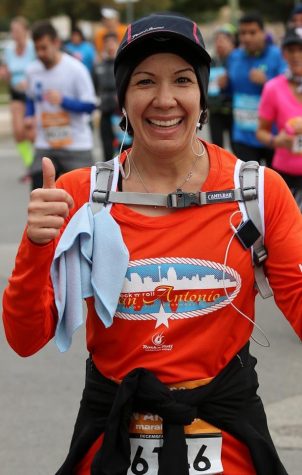 Your mind is your biggest weapon in running. Without a strong one, it will be difficult to focus on your goal. Physically, you prepare yourself, but your mental exercise is vital.
"Running is more a 'mental' focus rather than a 'physical' one.  You need to have a strong mind set to run long distances and to focus on crossing the finish line," Salazar said.
Although she was required to get surgery for her foot injury, she was still determined to succeed.
"Unfortunately, due to previous foot injuries, I was not able to run this year's full marathon.  But, I'm going to challenge myself to complete some shorter distances next year since I'm having another foot surgery done next week.  It will take approximately three months to recover and to get back into training," Salazar said.
As her body grows sore, her mind stays alert and awake. Running is not just a pastime for Salazar, it has become a motivation in her life, a motivation that she would like to spread to the ones around her.