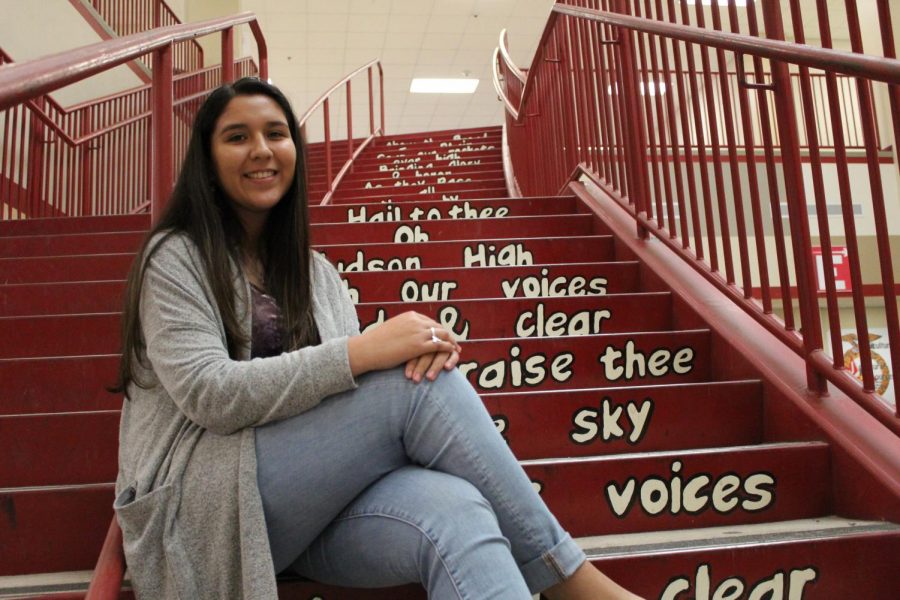 It all starts from the very beginning of freshman year. That's what they always say.
Senior Alexis Zacarias proved that cliche right. For her whole high school career, she was top five, but never number one. She constantly worked hard to be on top. With her class having over 700 students, it was humbling that Zacarias finally made it to the top, earning the title of valedictorian of the class of 2018.
Zacarias started off her freshman year in IB and accepted the challenge.
"[IB is] very challenging," Zacarias said. "On a scale of one to ten, it's over ten."
She started off in many organizations on campus her freshman year including volleyball and FCA. But because of how consuming IB is, she decided to focus on her grades and school career.
"It's good to challenge yourself, but you really have to know how to manage your time," Zacarias said.
She was working so hard throughout her high school career, she never realized how close she was to being valedictorian.
"I wasn't planning on it. It kind of just happened," Zacarias said.
In the end, she truly deserves this title.
"I worked my butt off so it wasn't something that was unexpected," Zacarias said. "I knew I was trying to be up there, but I didn't know I could be number one."
Because of all her hard work, she received scholarships adding up to almost $10,000. She will continue her education at the University of Texas at Austin.
"I'm excited and nervous at the same time," Zacarias said. "I honestly can't wait to see what college has in store for me, but I'm also sad leaving my family and friends."
She is the perfect example of starting from the very beginning and focusing on what's more important.
For her, it was easy, so she shared some advice on how she said.
"Start from the first day of freshman year and pretty much all through your high school career," Zacarias said, "just work at it and don't slack off."