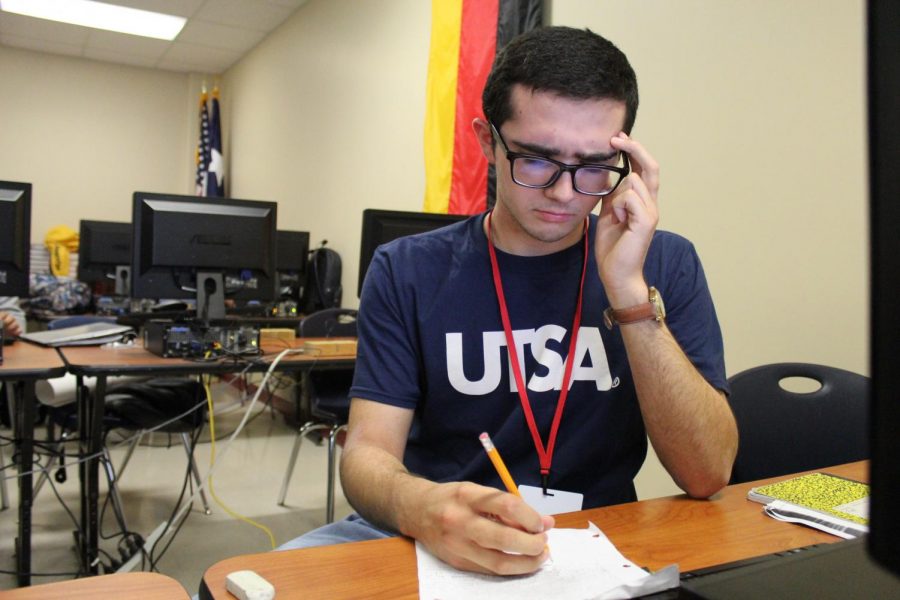 In high school, it's hard to stand out amongst the thousands of people around you. However, for a salutatorian, they find that the spotlight is now on them.
For the graduating class of 2019, that spotlight is on senior Kyle Martinez. He has been named this year's salutatorian.
"I didn't want to be valedictorian; [senior James Le] is too smart. I can't beat him. But I tried my hardest to get here," Martinez said.
Martinez never believed he would make salutatorian. He simply hoped for the best and looked up to his older brother, Alejandro Martinez lll. Having gone to the Judson Early College Academy (JECA) and now being in college, he set the standard for his younger brother.
"He knows everything there is to know. He's really smart," Martinez said. "When we found out I made it, he congratulated me. He had never made salutatorian."
In high school, you need a support system, especially when trying to achieve a high rank. Martinez not only had his brother, but he also had his mom and his encouraging teacher, Mr. Alejandro Haller.
"My struggles came from trying to achieve my best in all classes and striving for perfection. Mr. Haller pushed me, giving me challenges," Martinez said.
Becoming salutatorian takes lots of work, and it may seem a little cutthroat. However, this year's salutatorian and valedictorian are closer than ever.
"We're best friends. We helped each other in the classes we shared," Martinez said.
Next year, Martinez will attend the University of Texas at San Antonio to stay close to home and save on college expenses. Having an interest in mechanical engineering, but opting to focus on academics in high school, he hopes to pursue it in college.
"I decided the closest thing to it would be to take a bunch of math and science courses," Martinez said.
Martinez never knew his potential to achieve what he did. All he had was hope and the determination to work towards it. Now, he is the salutatorian of his class and proudly stands for what it takes to make it all the way.