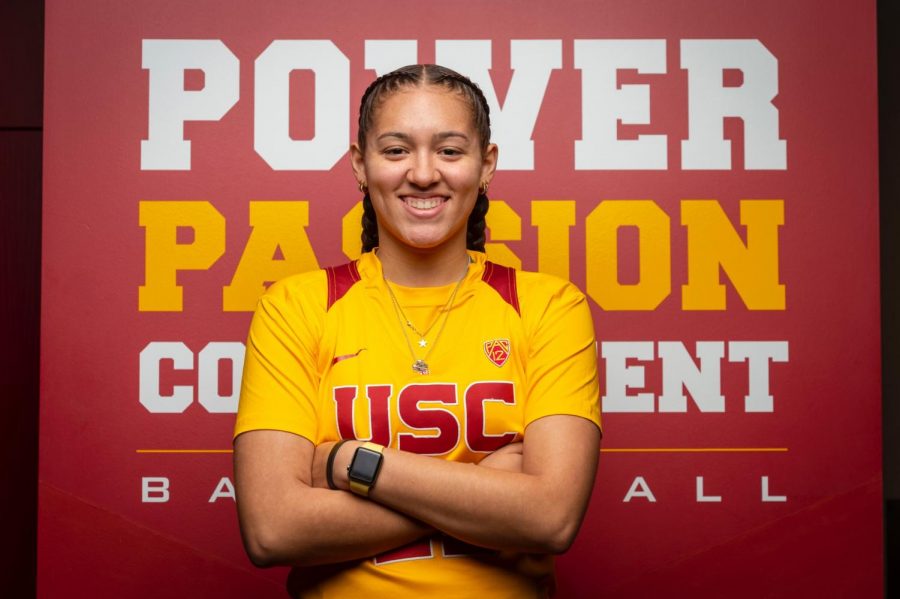 One of Judson's best current athletes has decided where she will continue her career. Yesterday, senior Kyra White shared that she has committed to the University of Southern California.
"I felt at home whenever I was on campus," White said. "The degree that I want there will also eventually set me up for life."
White is a 4th-year varsity member of the school's girls basketball team. She was a part of the team that reached the state finals game for the first time in school history.
"Even though we lost, I look forward to working hard this year and having a great senior season with my teammates. Losing is not an option," White said.
Her rise to this level of athleticism started at a young age.
"I started playing basketball during second grade," White said. "Since then, my love for it has grown. I have worked extra hard to have this opportunity. [Basketball] has open more doors in life that I wouldn't normally have."
She has already begun thinking about how she can make an impact at USC.
"I want to be a valuable player to the team, someone they can count on," White said. "I also want to make sure I keep my academics up."
Her support system is something she has and will always rely on.
"[My parents] have always been honest with me in terms of my development. They have also pushed me to go wherever I want to further my career," White said.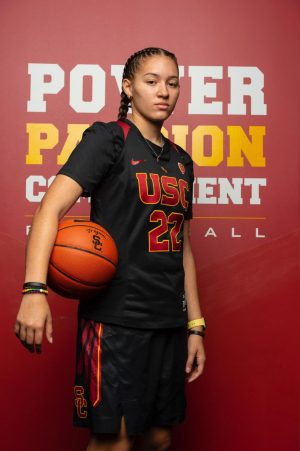 When asked what she would tell her current coach, after some time to think and an emotional pause, she shared a bit about their special bond.
"Thank you. Just… thank you. For the endless advice. For the long hours breaking down film. I can see the passion she has for the sport. She always has our best interest at heart."
As she mentally gets prepared to move to the west coast, she mentioned that she will miss many things. However, one thing stands out that many Texans who leave the state can sympathize with.
"Honestly, they don't have Taco Cabanas and I am going to miss that," White said. "They don't have breakfast tacos."