Senior Paula Wilson makes all-state band for the third time
Hang on for a minute...we're trying to find some more stories you might like.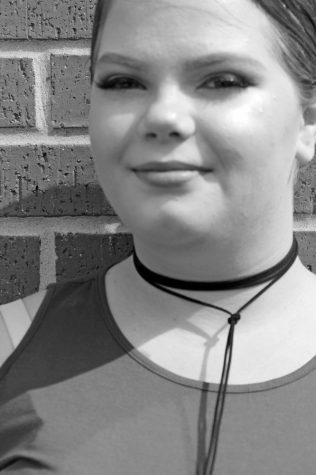 More stories from Sierra Koberstein
The musicians just wait.
"Letter A, please come up," with all the nervousness, fear, excitement, hope, and determination, wrapped up into one small moment.
"Letter B," that you can take hold of and don't let go.
"Letter C," or you back down and let yourself slip from all the possibilities you've dreamed of.
"Letter D."
"Calm down, stand up, and do this," they tell themselves.
This is how Paula Wilson and Alex Gutierrez felt auditioning for all-state band.
"The whole process was very nerve racking," Gutierrez said. "The process, especially for the clarinet section, is very long and tedious. Even with being nervous, I was also excited to audition and show off what I worked hard for and see the results come out whether they be good or bad."
And their hard work did pay off. Gutierrez placed fifth chair and Wilson placed second, also her third time making state.
"I feel so happy that I made all-state for the third time," she said. "It was a lot of work considering all my other engagements with school. I was glad that all the stress paid off."
It's a big deal to make it to state in music. Not very many students do.
"This is absolutely a big accomplishment for me," Gutierrez said. "I take band very seriously and it shows that all my hard work has paid off."
And an accomplishment like this doesn't come easy either. It takes hard work and dedication to your instrument to achieve one of the best in the state.
"I've been playing flute since the sixth grade," Wilson said. "I took seventh grade off due to scheduling conflicts, but I got private lessons and rejoined in eighth grade. It's been seven years."
These achievements and skills will help them future their career in music, hoping to continue it in college.
"I hope to attend college and study flute performance. After college, I want to teach lessons, become a session musician, play in a symphony orchestra, and ultimately become a professor. I love to play flute and I hope to continue to do so for the rest of my life," Wilson said.