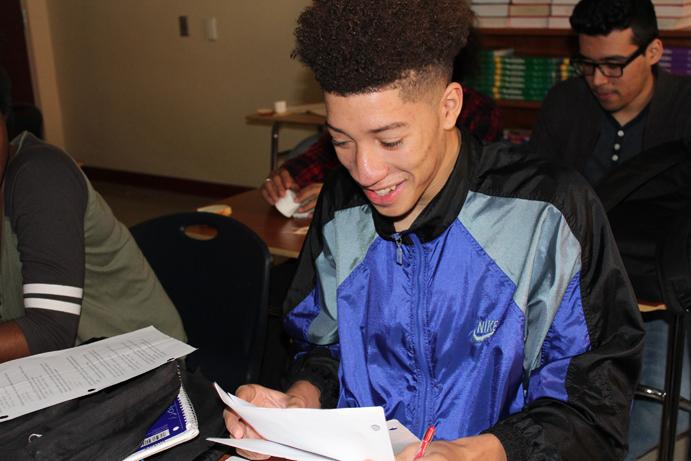 Claudia Quiroz
High school can be some of the best and worst years of your teenaged life. It is filled with puppy love, acne and drama. It's where most meet their lifelong friends.
For many seniors, that is now coming to an end as the school year is almost over.
Never one for beef, senior Sebastian Williams always tried to make the most out of spending time with his friends and meeting new people.
"Just be cool with everybody," Williams said. "You're going to be growing up with these people for the next four years you know."
Learning a lot from his mistakes freshman year, he has learned how to better manage his time and get things in on time.
"If I got anything from my freshman year of high school, it would have to be use our time wisely," Williams said. "If not, you're going be stuck doing J-ROC hours and no one wants to do that."
After all four years, one thing that he will miss the most are Friday nights.
"The football games," Williams said. "I'm going to miss the football games. Those were always fun."
WIlliams is getting ready for one of the biggest move in his high school career.
"The college of my choice is San Jose State in California," Williams said. "There is a lot of things out there like Yahoo, Google, and Facebook."
For him, the decision to go to college in a different state was based on the feeling that there are a lot more opportunities than Texas could offer.
But he'll never forget where he came from.