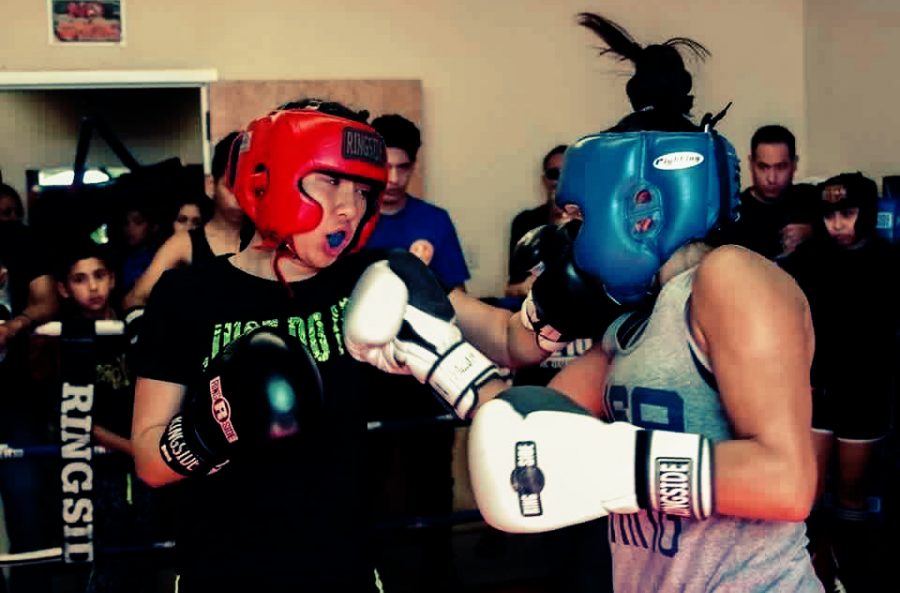 As sophomore Isamary Aquino looks up at her 12 championship belts in her room, she can't help to think that there is something else missing. In the back of her mind, as she is constantly jabbing the girl in front of her in a match that she knows she's going to win, the goal isn't really to accumulate more belts.
Aquino is so good that she has been invited to the USA Olympic Training Center in Colorado Springs in an attempt to prepare her for future Olympic gold.
Few really know she is a world-class athlete. And she kinda wants it that way.
"People know I box, but I don't really like saying it so much," Aquino says. "All they come up with is, 'Teach me how to box.' They don't really get to know me."
Her journey actually started because of a protective dad teaching her self-defense.
"My dad said that I needed to protect myself because I was going to have boyfriends," Aquino said.
Her love for boxing later grew as she moved to Texas.
"I hated it at first," Aquino said. "I didn't like working out and training. But eventually, I really got into it."
Like any successful person or athlete, one must have a great supportive system. Aquino's family is the key to her success.
"My dad and I go to the gym five days a week," Aquino said. "On the weekend, we train harder."
Her mom is her right hand man, her company throughout her travels.
"She goes with me everywhere I go," Aquino said. "If I go to California, she'll be there. If we go to Nevada, she'll be there. If we go to Florida, she'll be there."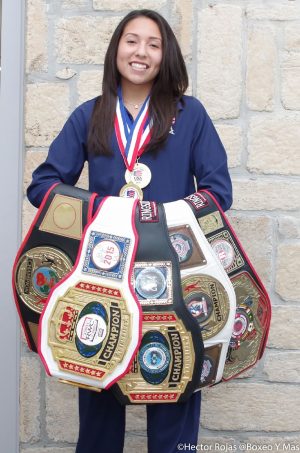 Her brother is her sparring partner. And when asked, she had to admit – she's better than him.
"[I'm just a little] better than my brother," Aquino said. "I like it more than he does. It's in my heart."
Aquino just won gold in a tournament that was sponsored by USA Boxing. Because of her win, she has been invited to Colorado Springs to train with Olympic caliber athletes.
She now has an opportunity to become a future Olympian.
"Boxing is what defends me as a person," Aquino said. "It made me grow. I want to be an Olympian."