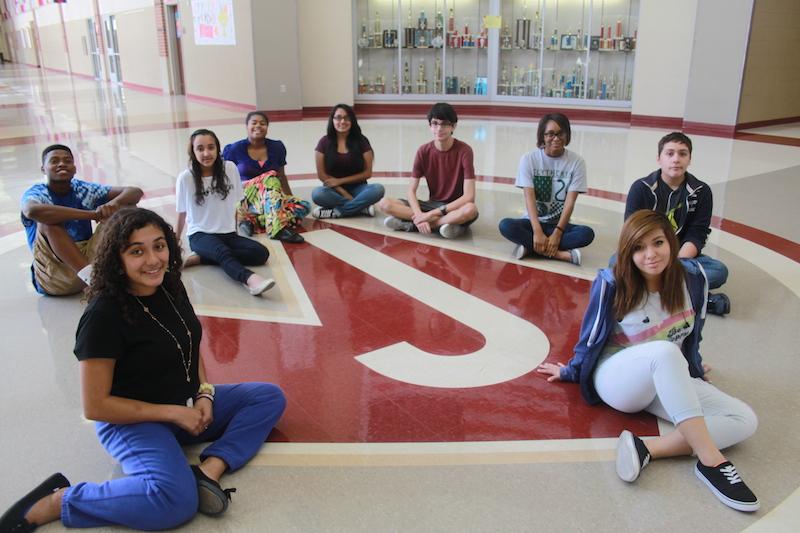 Mr. Cabrera
In 2014, Judson High School's principal Jesus Hernandez III tapped Mr. Pedro Cabrera to take over the journalism program at Judson High School, San Antonio's largest high school. With this new position came the responsibility to launch the school's first online newspaper. After a conference and few months of development, Mr. Cabrera and the school's journalism department launched The Fuel, the students' first online newspaper.
"I'm so excited to get this paper started for this campus," journalism adviser Pedro Cabrera said. "This is my dream job. Our school is an institution. We are the flagship of this district. And I want to make some awesome publications."
The online website is supported by School Newspapers Online, an organization that hosts and maintains student newspapers. They are current hosting 1,762 websites: 137 college news sites, 1,493 high school news sites, 86 middle school new sites, 12 elementary school news sites, and 34 journalism organization sites.
Judson High School is the largest high school in San Antonio with a professional supported online student newspaper.
SNO showcases the websites of papers on their organization website. They also give awards to programs for continuous coverage, site excellence, audience engagement, story page excellence, excellence in writing, and multimedia experience.
Within time, the journalism program can add-on to their website, including a dedicated website to athletics, a multimedia package, as well as emails for all students involved.
"My goal is to make us a reputable renowned high school journalism program," Cabrera said. "It will take some time to turn this program around. After two years, I want to be the program on campus that students flock to."