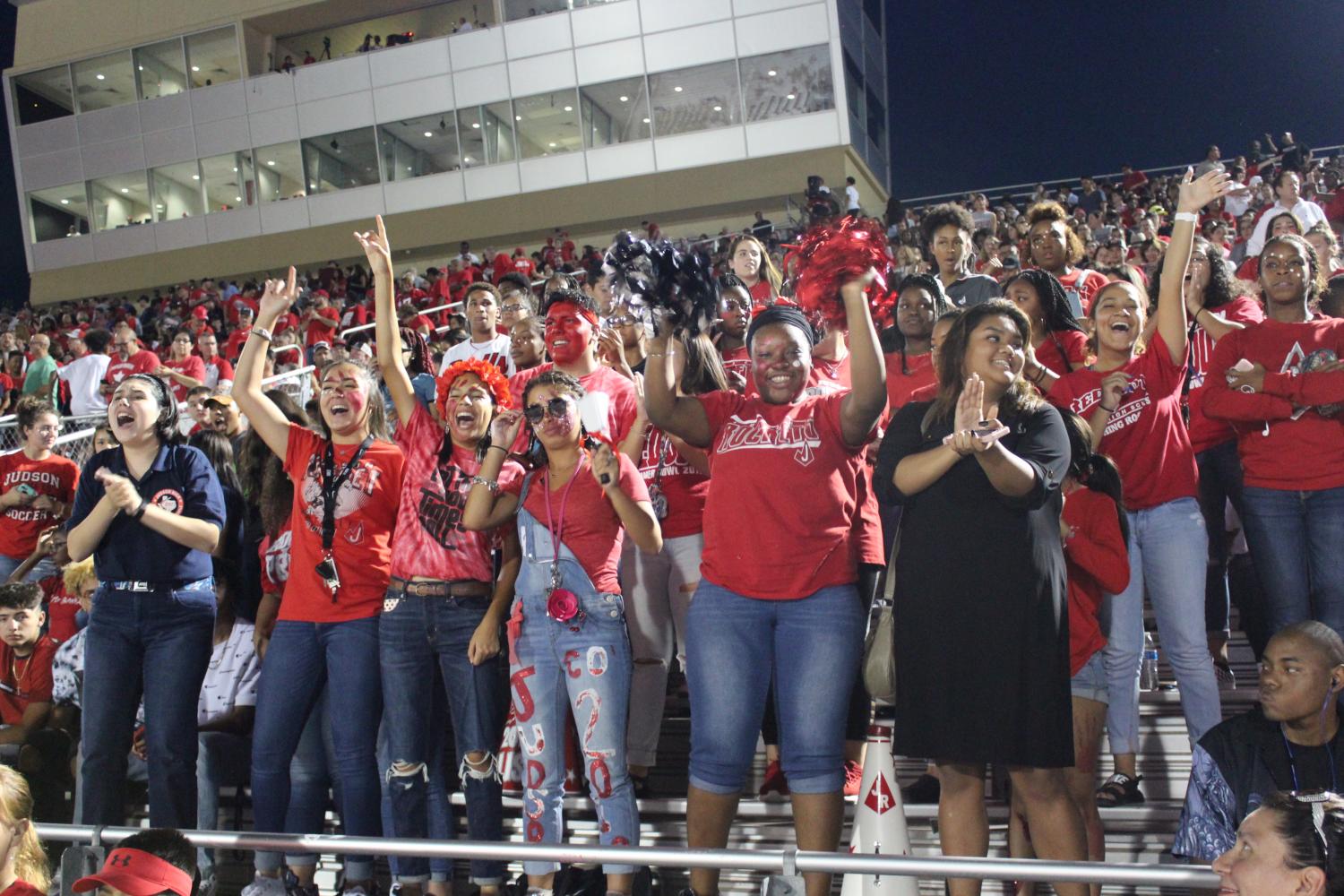 Miriam Zavala
The football game has began, and a large group of students are standing on the bleachers, starting a loud roar as the kickoff begins, which cues confetti and powder to fly through the air.
The Launch Pad 2.0 is a student-lead organization that started in 2015. The group has now re-surged, in hopes to increase the schools comradery and school spirit.
This year, students in student council and yearbook have taken it over, coming up with themes, rules and making it's as organized as possible.
"Students should be able to be informed and be comfortable knowing the events and opportunities to make their high school years memorable," senior Melanie Putman said.
It doesn't matter whether you are a freshman or senior, or even what organization you are apart of. The purpose of the Launch Pad is to let loose and have fun at all sporting events.
"It makes you want to be a part of the game because it brings the whole school together for something positive. We support each other as a family despite our differences," varsity soccer player Danielle Hitchens said.
As a whole, the Launch Pad is about making the athletes feel motivated and supported, no matter what comes their way.
"I feel as though the Launch Pad is the epitome of school spirit, and it allows our players to realize that the school and community is behind them. That's why it's important. The Launch Pad stays loud throughout the entire game," student council sponsor Coach Merchant said.
Every year, it is up to the next generation of students to carry on the legacy and what it truly means to be a Rocket. Having spirit and pride for your school is an important foundation that will lead the school into a bigger and more brighter future. The Launch Pad is a key component in pushing the school into the right direction.