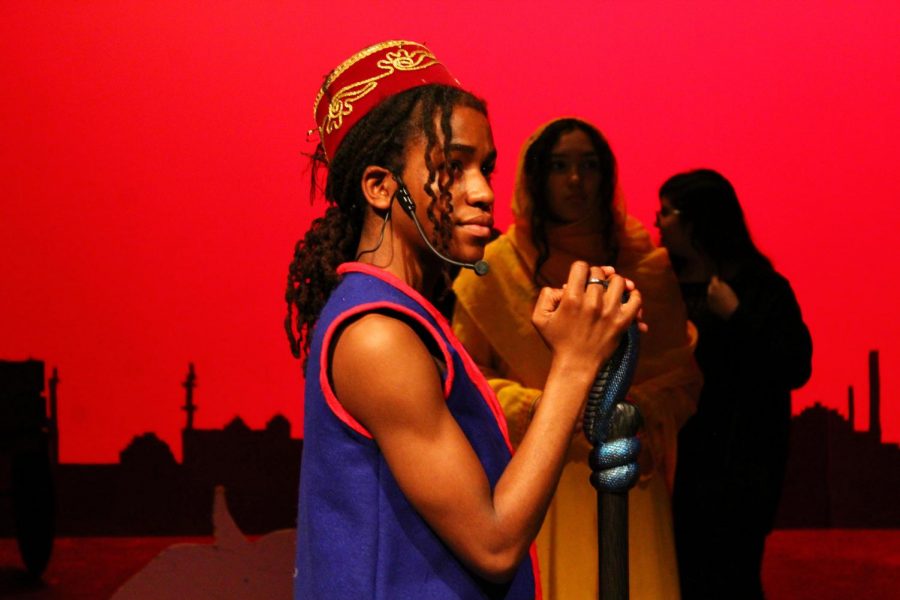 Montserrat Reyes
On Wednesday, January 9, the Judson theater program held their first musical of the year. The show was Aladdin, a play that had the cast working every day to make it successful.
The star of the show, Aladdin, was played by none other than senior Nathaniel Cullors. Even having been away from many of the rehearsals due to another show in Connecticut, he still managed to grant the show a fantastic main character.
"I've always been interested in performing in general. I love the whole process. I love the environment. It was work, trying to balance out a completely different show, then still find time to memorize my lines and go over my choreography. But when you really love something you will always find the time to do it," Cullors said.
In the role of the beautiful princess, Jasmine was freshman Leila Ahmed, with the mischievous Jafar being sophomore Joshua Mayo, who was also one of the choreographers for the show. Both gave life to their characters, expressing every emotion they could towards the audience.
"Sometimes, it can be kind of intimidating, [being in charge and teaching], but all in all you just have to know how to handle yourself in a situation like that," Mayo said.
The Genie was junior Llailan Bennett. He was exuberant in his role, making the audience laugh more than once with offhand remarks or silly antics.
"Robin Williams was [tough to match]. I hope I did him justice. I did have to study him. I took a lot of inspiration from gospel and the LGBT community to be a little flamboyant. It was a lot of preparing," Bennett said.
As the story unfolded, the actors never wavered, only doing their best to put on the best show they could. It was easy to see how much fun everyone was having, whether as an actor or as part of tech crew, who made a few appearances during the show.
"It was really amazing to help put the show together. Now that I've had the opportunity to be in tech, I get to enjoy the show from a different perspective. It's just really satisfying to see all of our hard work fall together to make it happen," junior Neveah Kelley said.
As their first big production of the year, the theater program succeeded in living up to the reputation they have been given. Thanks to all the effort they put into rehearsals, the cast pulled off an excellent show.
This weekend, they will help the middle schools with their one-act plays, then begin to prepare for UIL and a one-act play of their own.