A Celebration of Black History
Every year since 1970, February has been dedicated to the knowledge and importance of the African American race.
Black History Month is a way to emphasize the importance of African Americans throughout history. The month is a time of reflection and appreciation, with many rallies and presentations held across the country highlighting black culture, talent, and intelligence.
During Black History Month, the African and Mexican American Student Union put up posters of historical African American figures in the wings. This figures included Michael Jackson, Oprah Winfrey, Ray Charles, Aaliyah, Barack Obama, and many more.
"I think the drawings are an amazing testament to black history month and are a step in the right direction," junior Raven Gatson said.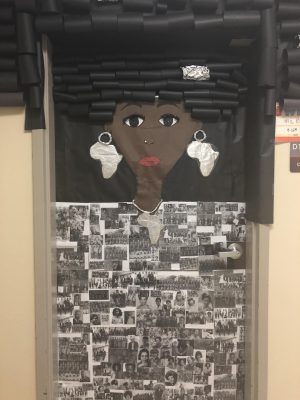 Others mimicked this same sentiment.
"They give a thumbs up to those who fought for our rights and recognition," sophomore Savannah Day said.
But even if some feel that this month was lackluster, being the shortest month of the year, there is still a positive outlook on the month as a whole.
"I love this month and what it stands for. I hope that as the years go by, people will start to do more and show their appreciation in more ways," Neveah Kelley said.
This year, race relations are under the microscope due to the diverse political arena we are in. If anything, months like this should be looked at as a celebration rather than anything other than.