Big changes to Prom 2021: new date, new place; senior events announced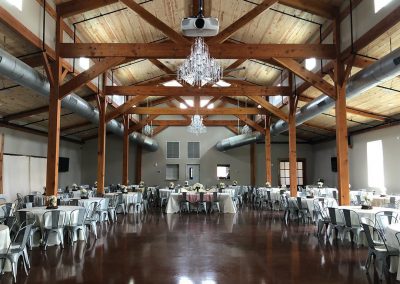 After a Senior Committee meeting Thursday, there have been fundamental changes to Prom 2021.
"I want you to know that I hear you," Principal Hernandez said in a letter that has been posted to the Judson HS website! "Because of your feedback, the Senior Committee has made [changes to this year's Prom]."
The event has been moved to May 8 to accommodate the new venue, Bella on the Vine, which is located at 8607 FM 1976 in Converse. To ensure safety for all those who attend, the event space will be limited to 400 people.
"We know this year has been tough for seniors," publications adviser Mr. Pedro Cabrera said. "We are working hard to ensure that we create events that are not only safe for everyone but also memorable for the senior class."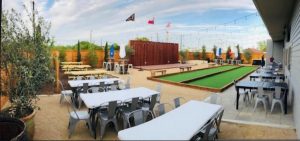 Student Council, under the leadership of government teacher Mrs. Allison Matthews, and longtime prom coordinator, Mrs. Carrie Hill, have coordinated to ensure the event will be great.
"We will have a prom this year," Matthews said. "We have worked too hard to not have a Prom this year. These kids deserve it."
Not only has the date and location changed, but some of the restrictions that were previously in place have also been lifted. The only requirement for seniors attending prom is that they must be in good academic standing, and on track to graduate. Seniors can now also bring a guest as long as that guest is from a JISD school. Students can find the form for guests on the Judson High School website.
"We knew that these restrictions were keeping students from going," Matthews said. "Now that some of them are lifted, we hope more students will attend."
Tickets can still be purchased on MySchoolBucks and the front office.
The letter also laid out some information for graduation. The graduation ceremony is set for May 29, 2021 at Rutledge Stadium at 7:30 p.m. Each senior will be allowed four guests for the ceremony. All seniors need to arrive on campus no later than 5:00 pm.
Mandatory graduation practice is set for Wednesday, May 26, 2021, from noon to 4:30 pm, which will culminate in a Class of 2021 panoramic picture. Students who do not want to participate in graduation activities can pick up their diplomas at a later date.
"Rutledge Stadium has been a place where so many epic memories have occurred for our seniors," Cabrera said. "It will be a memorable experience to have their high school career end under those Friday night lights."
Lastly, the letter announces some additional senior events, including a Senior Car Parade (similar to last year), Senior Awards Night, and a modified Elephant Walk.
"We know this year has been rough," Matthews said. "These kids deserve events to celebrate them. So, we have to make this work."
If seniors or parents have any questions, the campus has set up a website for senior information that will be updated as the year comes to an end.
—-
If there are issues with this article, report it here.