Cross country competes against Veterans in a friendly run to prepare for their season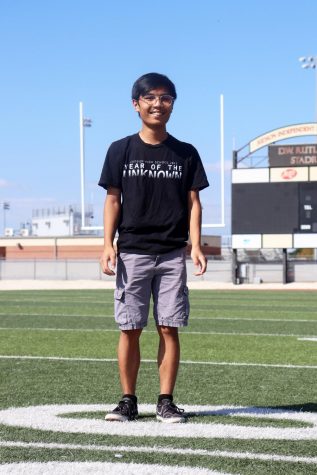 More stories from Richard Ly
Care to go for a 3-mile run? Maybe 5?
For Judson's Cross Country team, a run like this is just a walk in the park.
Over the weekend at Veterans Memorial High School, Judson's Cross Country team had their first practice meet with their cross country team to prepare for the 2020 season. 
With every course different from the last, Judson's Cross Country team had a little more than what they were expecting this past weekend. Junior James Solis, who has been running for three years now, shared some of the most challenging parts of this course.
"The hardest part about this race was probably the hills in the middle of the course, the team kinda went into the course blindly because we didn't really expect such a steep hill, but that's what the sport is sometimes," Solis said. "It's full of surprises and you have to have the strength to push through it. I think the whole team handled it relatively well," Solis said.
When asked how the team would do for the season, team captain senior Carlos Martinez showed nothing but confidence for him and his team.
"Because of our last couple of years not going well in terms of competition, we are very eager to make it to regionals and state. We've definitely been working for it and I think we deserve the wins no matter what happens," Martinez said.
Through hard work and dedication, Martinez shared some of the hardest parts about running cross country.
"You don't need a lot of experience to realize that competitive running is all the mental game. If you have one ounce of doubt in you, you'll never be able to get far. Being tired is the least of our worries," Martinez said.
Former runner Thomas Briones also came to show love and support for the team and shared his feelings towards this race and how his season was cut short due to COVID-19.
"Watching my old friends run again brings joy to my heart. I wasn't able to finish off my running career and seeing them compete this year, shows me it's okay," Briones said.
Head coach Javier Noyola shared his hopes for this season with expectations of steady improvements from all of his runners.
"I hope we get a full season. COVID-19 has already impacted our season and training. After six months of COVID-19, I was glad and appreciative to see my boys run," Noyola said.
With the season starting on September 26, 2020, the team seems prepared to tackle any course this season has in store for them.
—–
If there are issues with this article, report it here.