Girls track win district championship, boys place second; both heading to area meet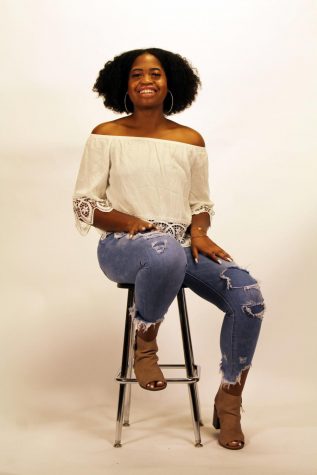 More stories from Raven Gatson
CORRECTION: A preview version of the article misspelled junior Neveah William's name.
On Wednesday and Thursday, the Judson girls and boys track team competed at the district track meet at New Braunfels High School.
The girls varsity track team not only won the district championships but accumulated 128 points on their efforts, beating Smithson Valley by 10 points.
Junior Kaycee Brown pulled the momentum from her runs at the state finals last year, placing first in the 100-meter with a time of 15.29 and 300-meter hurdles with a time of 43.57 for district, with a clear and distinct plan for her runs this season.
"I stopped eating fast food like a long time ago for weeks and months. I went to practice after practice and had a practice of my own after," Brown said.
The relay team for the 400-meter placed second with freshmen Daejana Spears and Asia Williams, junior Diaunna Powell and senior Teanna Sullivan with a PR of 48.34. The 800-meter relay placed third with freshmen Rayja'nae Pettit, Sullivan, Spears, and Powell with a PR of 1:43.8. Lastly, the 1600 meter junior Island Blanche, junior Neveah Williams, freshmen Adelynn Basting and Brown with a PR of 4:01.1.
In field events, senior Cassie Richardson hit 36 feet for shot put and senior Zoe Lewis hit a personal record of 122 feet and 8 inches for discus, heavily preparing for the event as well.
"It was a lot of hard work with the track practices outside, a lot of time and effort getting my footwork down, and lots of weight lifting with Coach Brothers [preparing] my mind," Lewis said. "When I got to the meet, I felt like I was going to PR and it felt good once I got the throwout."
The boys track team also did well in the meet, placing second overall for the district, losing to Smithson Valley by six points.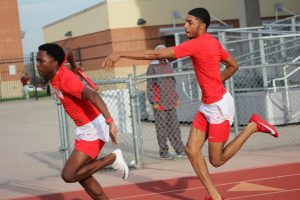 Those who lead the effort were seniors Drequan Crawford, Roderick Johnson, Richard Kuykendoll, and Kenyon Morgan.
Senior Richard Kuykendoll placed first in the 400-meter dash and senior Kenyon Morgan placed second in the 100-meter dash. Senior Roderick Johnson placed first in both the 100 and 300-meter hurdles.
Crawford placed first in the 200-meter dash with a time of 21.64.
"I feel good about the track meet even though we got second. I know we are going to build up and do better for area. Smithson Valley had a lot of long-distance runners which pushed their win," Crawford said.
Next week, the area track meet will take place on Wednesday, April 17th and Thursday, April 18th.