Jazz ensemble host first annual jazz show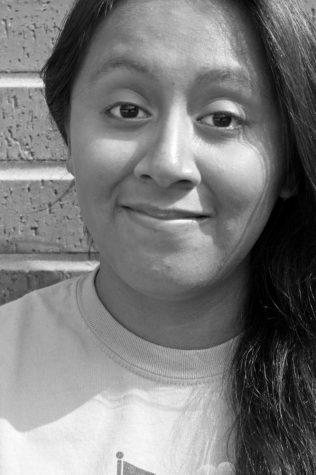 More stories from Jennifer Gutierrez
On Thursday, April 20, 2017, the Performing Arts Center was blessed by the first annual jazz show, which showcased the jazz ensemble, Cantate and a special showing of four featured artists.
"What made us want to do a jazz show like this is that most of the time, when the jazz band performs, we are on the side of the PAC stage, kind of doing tunes in between concert bands or other ensembles," band director Austin Clements said. "So, I thought that this ensemble needs to have a night that's all about them and to showcase our musicians in our jazz ensemble."
The jazz ensemble, directed by Clements, performed nine pieces, two of which came from the 1968 swing album, Basie Straight Ahead.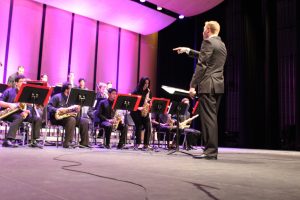 "After four years of work, I was able to show off not only my playing, but got to solo with one of the best lead Latin trumpet players in San Antonio," senior Dylan Frazier said.
There was a special appearance by junior Grace Kendall, who was the vocalist to Skylark.
"It was really awesome," senior Paul Finch said. "it made our song even better, almost magical."
Cantate, directed by David Short, performed a Latin feeling song named Buenos Aires Hora Cero, which left the crowd in awe as the vibe of the song intensified.
"Honestly, when Cantate came up and did their song, I was shook the whole time. It was great," Finch said.
The featured artists included Judson Middle School band director Ian Anderson, who played trombone, trumpet player Mariano Escobedo, guitarist Richard Laabs and bass player Ben Triesch. All of the professional players had a great time jamming out with the jazz students.
"It feels splendid [playing with the students.] The youth has a great energy about them," Triesch said. "I expected quality and nothing less."
The night ended with the crowd pleased with the jazz music performed and it left the jazz students feeling proud of showcasing their hard work and playing with professionals.