Junior Yue Liu adjusting to her new way of life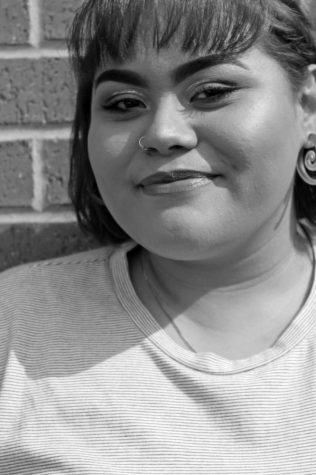 More stories from Denise Bosquez
For a teen, moving to a new school is a tough change. However, imagine moving in with a new family in a whole different country. As for foreign exchange student, Yue Liu, it's her reality.
Liu is a 17-year-old junior from Luoyang Henan Province in China.
Being in America since August has given her enough time to notice the big differences between our two cultures.
"In China, we wear the same thing (uniform) as everyone in school," Liu said. She also has to attend school on Saturday and Sunday, which is rare to hear of in the United States.
Not returning back to China for another ten months, Liu gets homesick quite often.
"The United States is an unparallelled country, but China holds so many precious memories." Liu said.
To pass the time, she makes sure that she connects with her family through various social media accounts.
"I'm still able to contact with family and friends back home because of the well developed internet," Liu said.
Liu had never visited America prior to the foreign exchange program, so joining her host family's daily lifestyle was a change from her usual routine back in China. One major thing she saw that was different in culture was the foods and the traditions following it.
"In China, we eat a lot of rice and noodles. During the holidays, we'll eat special food like mooncakes, dumplings and Zongzi." Liu said. "I found it strange that my host family doesn't cook on the weekends."
Liu has seen that high school football is very big in Converse, which is not a popular sport in China. She also listens to some American music. But for the most part, all the artist she listens to are bigger back in China.
"People prefer football in the US, and I've learned to enjoy the sport as well." Liu said. "My favorite Chinese artist are Eason Chen and Guorong Zhang. I like American music too, like songs from Justin Bieber and Sia."
Although completely different cultures collided when Liu first came to the US, she loves being in the states and getting to go to places she wouldn't have had the opportunity to go to do so any other time. Hopefully, her experience in Texas is a great story to take home and share with her friends and family that have never been outside of China.