Local restaurants hit hard by COVID-19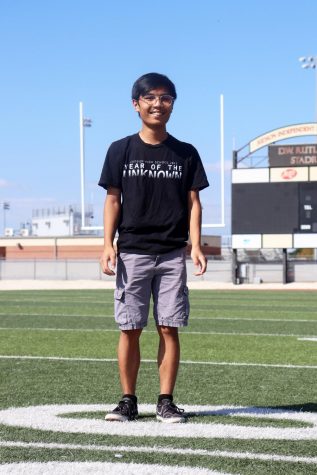 More stories from Richard Ly
Due to the spread of the COVID-19, many restaurants across the country have been impacted with several closing down or not allowing people to dine in.
Beginning in Wuhan, China, COVID-19 has rapidly spread across the United States. The first case of the virus was reported in Washington January 19, 2020. Since then, it has impacted all aspects of our daily lives, including the economy, including neighborhood restaurants. 
Julia Gutierrez, Mattenga's Pizzeria manager, located at Schertz, shared the company's main concerns when COVID-19 first started spreading down to Texas.
"At first, we were really really slow, so that was a big concern. We were scared of losing employees, scared of just running normal day to day operations. Thankfully, things got back to normal," Gutierrez said.
When asked how much the pandemic drastically changed the restaurant, Gutierrez stated how different the restaurant had to become to adjust to the pandemic.
"So [at the] beginning of it, we kind of shut down a lot. A lot of our employees got cut, not fired or laid off or anything, but just the amount of people we had on staff was very slim. Of course, our dining room was shut down for a while, so we obviously had a lot of take-out and deliveries, which honestly for a pizza place, I don't think it was too much. We got really busy," Gutierrez said.
Another local restaurant impacted by the pandemic was The Longhorn Cafe, where the General Manager, Lois Glenn, who found out she was pregnant when the pandemic hit, sheds some light on the procedures the restaurant has to go through if a worker is tested positive with COVID-19.
"Anyone who is sick has to go get tested or have a doctors note that they don't have coronavirus. If they do have it, then they have to self isolate for two weeks, we have to sanitize the whole store, and they can't come back until they're done self-isolating and they get tested again," Glenn said.
With many other concerns regarding the spread of COVID-19 in restaurants, Gutierrez shares her thoughts on restaurants allowing customers to dine in.
"I see why people are kind of scared about it but I mean, these are our jobs. We make most of our money off tips and people coming in so this is what we count on and, of course, our owner's keeping their restaurants, so I think a lot of us feel the same in that regard," Gutierrez said.
As many people began changing the way they sanitized their stores and safety precautions, another issue that arose with the pandemic was employment. 
"We lost everybody because we went to to-go only, so all the bussers went and found other jobs because we didn't have anything for them to do. Once we opened back up, I had to just hire a bunch of people," Glenn said.
And COVID-19 continues to spread, many places have had to improve the way they sanitize everything to help slow the spread of germs.
"We sanitize everything, we used to have to just wipe down the tables and where we make the foods, build the burgers and everything. But now, we sanitize the doors, the chairs, anything anybody can touch," Glenn said. "I sanitize everything myself before I even touch anything when I get here in the mornings."
Despite the setbacks of 2020, Glenn shares her thoughts on students returning back to school during the pandemic.
"I want them to be able to go back to school because I know that doing it online isn't the same and I think they should be able to interact with their friends and have a normal experience, but I am worried it will cause another spike with everyone together." Glenn said.
—–
If there are issues with this article, report it here.