Most Influential Politicians of the Decade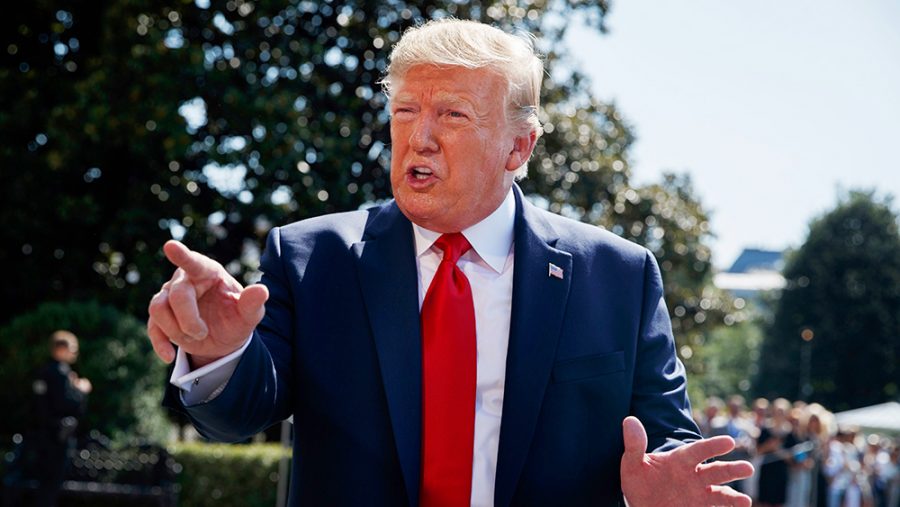 Donald Trump: Current President Donald J. Trump rocked the world with his boisterous personality and confident disposition. Ranging from sexual assault allegations to the impeachment, Trump has remained the headline attraction of the press since his election in 2016. His popularity has skyrocketed worldwide with cults sprouting both in support and opposition. Trump keeps the world on its toes as we all await for his next tweet, statement, or decree.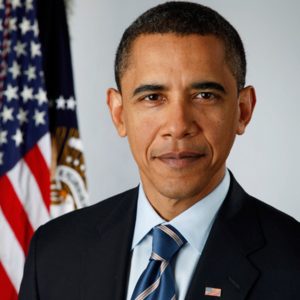 2. Barack Obama: Ending his presidency with an approval rate of 47%, former President Barack Obama is one of the most controversial presidents in this country's history. Under his administration, we had the assassination of Osama bin Laden, Obamacare, and the tragic Sandy Hook shooting. We still hear of the glory of the Obama era and will always view him as a staple for just how far this country has come from its segregated origins.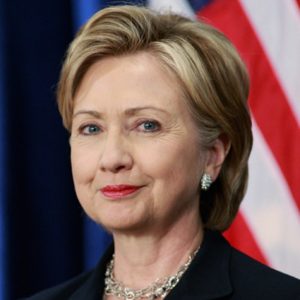 3. Hillary Clinton: Hillary Clinton has remained one of the most powerful women in the country since her husband's presidency in 1993, serving as secretary of state from 2009-2013 under Obama's administration. Despite the U.S. Benghazi consulate attack and the email scandal, she gained a giant wave of support during her most recent presidential campaign, with many crumbling in tears with the news of her loss. Her and her husband have been linked to a slew of conspiracies, most recently their connection to Jeffrey Epstein.
4. Brett Kavanaugh: Kavanaugh was nominated by President Donald Trump in July, 2018 to fill the Supreme Court vacancy. However, his major press coverage started in September 2018 when Christine Blasey Ford came forth and accused Kavanaugh of attempting to rape her at a house party in the 1980's. Later, another woman, a college classmate Deborah Ramirez, also accused Kavanaugh of sexual assault in the 1980's. Throughout the rest of 2018, the country followed the FBI investigation of the Supreme Court judge and his past of sexual misconduct. There was an uproar of feminists on one side supporting the women who accused him and people who believed that there was no way to properly investigate a sexual assault that occurred over 30 years prior. His case and controversy constantly made the news making Kavanaugh one of the major political figures of the 2010's.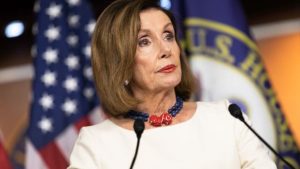 5. Nancy Pelosi: Pelosi served as the first female Speaker of the House during her 2007-2011 term. She was first elected into congress in 1987 and is the highest ranking female elected official in US history. In the 2018 midterm elections, the Democrats re-won the House and nominated Pelosi once again as Speaker. She has been an avid supporter in the LGBT community, speaking up for marriage equality and speaking out against the transgender military ban. The nation often hears about Pelosi though in regards to her long contradiction to President Trump since he gained the presidency and especially this year as we go into the impeachment process. Because she was nominated as the first female speaker of the house last decade, and really only came to this intense public light within the last few years, Pelosi is lower on the list. However, she undoubtedly remains an important political figure to define the decade.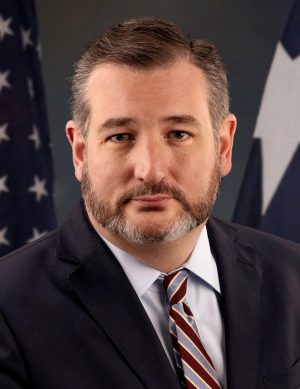 6. Ted Cruz: Immigrant born Ted Cruz was elected the first hispanic senator of Texas in 2013. Since then, he has served for three consecutive terms and 34 of his legislative measures have been enacted, including the Balloon Safety Act (states that hot air balloon operators must fulfill the same physical regulations as those who pilot other aircrafts) as well as the Armed Trade Treaty (regulates the international trade of conventional arms). He unsuccessfully ran for president in the 2016 election and after dropping out, endorsed current President Trump and works to fight Obamacare as well as strengthen the southern border.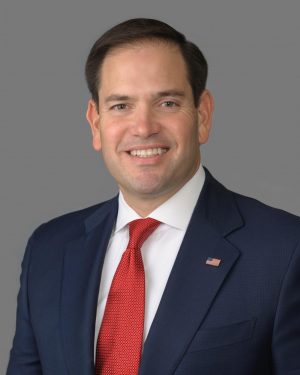 7. Marco Rubio: Named Time Magazine's Top 100 Most Influential People of the year in 2012, Marco Rubio has managed to continuously keep his foot in the political world. Born to Cuban immigrant parents, Rubio has used his heritage to promote legal immigration and fighting Obama's Cuba Policy since his election as Senator of Florida in 2011. Since his failed campaign in the 2016 presidential election, he was the only Republican lawmaker to attend CNN's Town Hall address of the Parkland shooting and has since been fighting to promote gun control.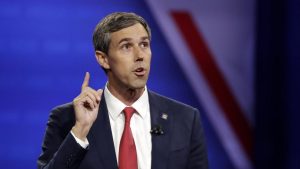 8. Beto O'Rourke: Beto O'Rourke served in the US House of Representatives from 2012-2019 where he sponsored 60 bills. He ran – then dropped out – of the 2020 presidential election. He was known as an advocate for the legalization of marijuana and the banning of automatic weapons nationwide. However, Beto makes the list primarily for his running in the 2018 Texas senate election against Ted Cruz. The election results were incredible showing with Cruz receiving 50.9% of the vote and Beto receiving 48.3% of the votes, only 214,921 votes behind Cruz. Texas is a notoriously Republican state and the fact that Beto was so close to winning the senate seat as a Democrat made his role in the 2018 election one of the most exciting and influential of the decade. 
9. Alexandria Ocasio-Cortez: Ocasio-Cortez is serving as representative for the 14th district in New York. Her most popular contribution as representative – which she has received major public attention for – is her introduction of the Green New Deal: a congressional solution to facing the issue of climate change. She has received incredibly mixed reactions. On one side she's received praise by environmentalists nationwide, including the Sunrise Movement, a youth activist group who held a sit in outside the office of the speaker of the House Nancy Pelosi to demand climate change action. On the other hand, her plan sounds radical and unattainable to many conservatives, including Republican Tom Cotton, senator of Arkansas who claimed that the Green New Deal will "require Americans to ride around on a high speed light trail, supposedly powered by unicorn tears." With the overwhelming mix of both controversy and support, Alexandria Ocasio-Cortez and her Green New Deal have definitely been a huge part of political history this decade.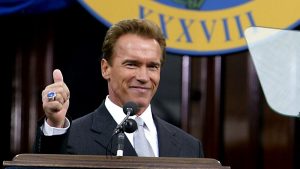 10. Arnold Schwarzenegger: Schwarzenegger was governor of California for two terms from 2003-2011. He was famous not only for being a Republican leader of California, but for his role in two Terminator movies at the same time of his terms. Schwarzenegger vetoed legislation that would have legalized same-sex marriage in California at the time. To sum up his political role this decade, Nick Roman from KPCC wrote that his legacy is "varied and puzzling, inspiring, and infuriating – just like the state the governed."
About the Writers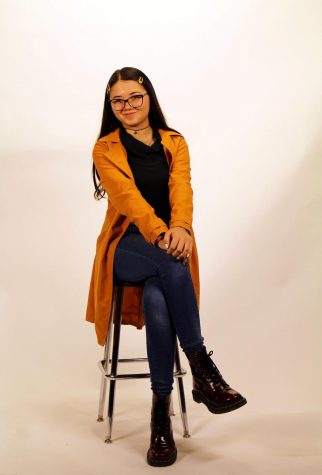 Brooklyn Ellis, Sophomore
Brooklyn Ellis is a sophomore who abandoned dreams of becoming a quantum physicist to pursue journalism. She is exhilarated to begin producing quality...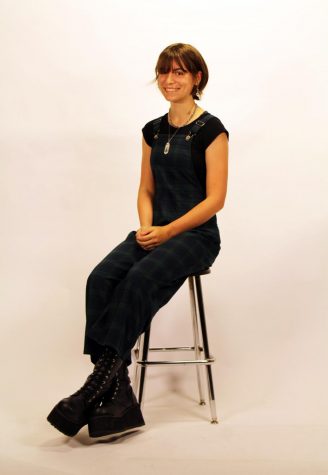 Emily Stein, Junior
Emily Stein is a junior and this is her second year on staff. She is also involved in color guard and spends her time outside of school working, playing...