Review: Cuco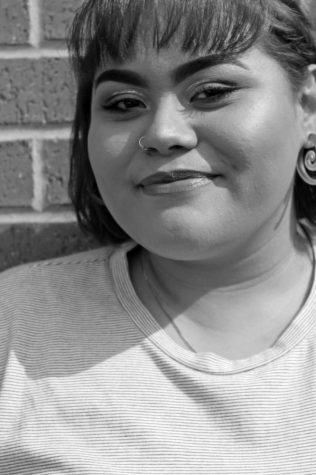 More stories from Denise Bosquez
Aspiring Chicano artist Omar Banos, or most commonly known as Cuco, has achieved his local South L.A come up with his bilingual psychedelic love songs. Cuco is selling out shows in all of California, but the exposure has expanded.
This 18-year-old brown boy is taking over.
His musical career began when he started uploading his work to Band Camp. In the summer of 2016, Cuco released his first mixtape, Wannabewithyou. It features six of his very own produced songs and a cover of popular American rapper, Lil Yachty's song, "One Night." Cuco's first debut single, Lo Que Siento, was released June of this year.
Months later after the single, a statement was released for short tour of 10 cities, six being in Texas. Multiple shows sold out within hours of the dates being released, including his San Antonio show next month.
"I last saw him at the Smell, where a sold-out headlining set solidified him as the star of the evening in horn-rimmed glasses," LA Weekly's Cory Lomberg said.
Though Omar's outbreak was through his music, he has taken his public existence on social media and created a sanctuary for people of color, as well as providing a voice for young brown kids. Having a public audience is one thing, but to use it toward speaking on the topic of racial hate and calling out bigotry acts of higher power is a roll that he takes on as a person and as a musician.
"In Hawthorne, there are a lot of Latinos and it was very diverse" Cuco said in an interview with Vice.
The upcoming artist is inspiring audiences to be proud of their color and is capturing fans quickly. On October 26, Cuco will be performing a sold out show in San Antonio at the Paper Tiger.