Review: Everything, Everything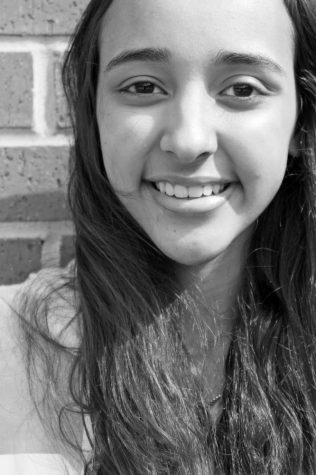 More stories from Aidalice Rodriguez
On May 19, 2017, the movie adaption of the 2015 young adult novel, Everything, Everything, which was written by Nicola Yoon, was released into theaters. On its first weekend, the film opened with $12 million and ranked 6.5 out of 10 on IMDb.
The movie follows 18 year old Madeline Whittier, played by Amanda Stenberg, who suffers from severe combined immunodeficiency disorder or SCID. The disorder rendered her unable to leave her house and interact with others as she is vulnerable to infections and diseases. For the 17 years that she has been aware of her disorder, her life consisted of books, cat videos, her mother Pauline, her nurse Carla and her nurse's daughter, Rosa.
As a new family moves into the house next door, Madeline watches out her bedroom window, only to meet the gaze of a boy named Olly, whose window coincidentally faces hers. A friendship sparked between them as they begin to message each other through text and emails. After a few days of talking, Maddy eventually convinces her nurse Carla to allow Olly to visit with the condition that he remains on the opposite end of the room. After he leaves, Maddy shows no signs of sickness, which in turn leads him to visit her regularly.
One day, Maddy witnesses Olly's dad attacking him and she runs outside to stop the conflict. Pauline then discovers that Carla was allowing him to enter the house and fires her for putting Maddy at risk. Tired of not being able to see the world outside, Maddy decides to run away with Olly to Hawaii with the intentions of experiencing the outside world. While in Hawaii, Maddy becomes extremely ill and must be rushed to the hospital. Because of this experience, Maddy decides to cut off all communication with Olly, believing that their relationship is a lost cause.
A few weeks later, Maddy gets a call from a doctor that treated her in Maui, following up on her state of health. Maddy is informed that her immune system is very weak which she replies with explaining her SCID. However, the doctor asks Maddy why she would think that and that she does not think that Maddy suffers from said disorder. Confused and upset, Maddy searches through her mother's medical files finding nothing about SCID.
Confronting her mother, Maddy finds out that her mother had made herself believe that Maddy was sick so she wouldn't lose her like her husband and son who died many years before. With this new information, Maddy leaves her house and flies to New York to start her life all over again with Olly.
The film was very cheesy, but the ending left a feeling of disappointment that it was all a lie made up by the mom to protect her daughter. To those who haven't read the book before the movie, according to commonsensemedia.org, the adaptation is fairly true to the book. So if you are looking for a heart-warming new story about a girl who through courage and determination finds love and the need to live life to the fullest, then this movie is for you.